Snapper Sinclair could return in Oaklawn's Fifth Season
Oaklawn Park's Thursday media notes (Photo above of Snapper Sinclair taking Kentucky Downs' TVG Stakes for a record third career stakes victory at the track. By Lara Poirrier, U.S. Army civilian photographer based at Fort Knox who shot photo while participating in Eclipse Sportswire photo workshop):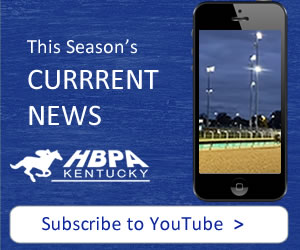 Snapper Sinclair has returned to Oaklawn, and the popular, well-traveled millionaire could make his 7-year-old debut in the $150,000 Fifth Season Stakes for older horses at 1 mile Jan. 15, co-owner Jeff Bloom said Tuesday afternoon.
The Fifth Season is the first major 2022 local steppingstone toward the $1 million Oaklawn Handicap (G2) April 23, a race Steve Asmussen, Snapper Sinclair's Hall of Fame trainer, won last year with Silver State.
"We're strongly leaning toward running in the Fifth Season," Bloom said. "Of course, would love to get a victory in that race, having lost it in 2020 by, I think, a whisker."
The accomplished Snapper Sinclair, who worked five furlongs Thursday in 1:01 2/5 over a fast track, has bankrolled $1,856,292 in a 36-race career highlighted by a record three stakes victories at Kentucky Downs, the European-style all-grass venue about 35 miles north of Nashville.
Bloom said one reason for keeping Snapper Sinclair in training, rather than begin a stud career in 2022, is to try and grab an elusive first stakes victory on dirt.
Snapper Sinclair boasts several near misses on the main track, including runner-up finishes in the first division of the $100,000 Fifth Season (beaten a neck) in 2020 and $350,000 Essex Handicap (beaten a head) in 2019 at Oaklawn. Snapper Sinclair was beaten a nose in the $400,000 Risen Star Stakes (G2) for 3-year-olds in 2018 at Fair Grounds. He also ran second in the $750,000 Cigar Mile Handicap (G1) in 2020 at Aqueduct.
"He's doing so well and there was no real consideration about retiring him, considering the fact that as long as his health and soundness stay consistently solid and he's happy, we fully intended to have another campaign with him," Bloom said. "Obviously, Snapper has been so good to us and he really enjoys his job. That being said, we figured: Here comes 2022 for Snapper."
Known for his large white face, Snapper Sinclair had another productive season in 2021. The bay son of the late City Zip had a 2-2-0 record from seven starts and earned $418,032. Snapper Sinclair became the first horse to win three stakes races at Kentucky Downs in the second division of the $400,000 TVG Sept. 8.
Sandwiched around a 1-mile allowance victory in February at Oaklawn and the TVG Stakes was a fourth-place finish in the $750,000 Godolphin Mile (G2) in March in the United Arab Emirates. He was also a fast-closing second in the $200,000 Eddie D Stakes (G2), a downhill turf sprint Oct. 1 at Santa Anita, and sixth in the $1 million Breeders' Cup Dirt Mile (G1) Nov. 6 at Del Mar.
"He's just an incredible old-school racehorse," Bloom said of Snapper Sinclair. "He's one of those horses that, he brings his track with him. And no matter what you throw at him, he responds. Whether you're talking sprinting down the hill, on the turf, at Santa Anita or going two turns on the dirt against the best horses in the country, he's never dodged a tough spot. To say that he's fine is an incredible understatement. He's just such a pleasure to be around and so fun to have in our portfolio."
Bloom purchased Snapper Sinclair for $180,000 at the 2017 OBS April Sale of 2-year-olds in training and campaigns the horse in partnership with Chuck Allen and Andrew Yaffe.
Post positions for the Fifth Season will be drawn Monday. Snapper Sinclair also won an allowance race in 2019 at Oaklawn.
The $100 million Men
Eight-time Oaklawn riding champion Ricardo Santana Jr. is poised to surpass $100 million in career purse earnings during the 2021-2022 Oaklawn meeting, according to statistics compiled by equineline.com.
Santana enters Friday, Day 13 of the scheduled 66-day live season, with $99,789,589 in career purse earnings, including $677,700 at the meeting. The equineline career figure is based on worldwide mounts, including purse money earned in Canada, his native Panama, Puerto Rico and Turkey.
Santana began riding at Oaklawn in 2011 and was its leading jockey in 2013, 2014, 2015, 2016, 2017, 2018, 2020 and 2021. Santana set a single-season Oaklawn record for purse earnings in 2021 ($5,642,523).
Santana is Oaklawn's career leader in purse earnings ($32,791,826) and its eighth-winningest jockey (625).
Jockey Luis Contreras surpassed $100 million in career purse earnings during the 2021-2022 Oaklawn meeting that began Dec. 3, according to equineline. Contreras' worldwide mounts, including in Canada, his native Mexico, Panama, Puerto Rico and Trinidad and Tobago, have generated $100,143,662 in purse earnings. Contreras has $504,284 in purse earnings this season at Oaklawn, where he is riding regularly for the first time since 2018.
Contreras is a two-time Sovereign Award winner (2011 and 2012) as Canada's outstanding jockey.
Contreras and Santana entered Thursday 64th and 65th, respectively, in career purse earnings in North America (United States and Canada), according to Equibase, racing's official data gathering organization.
Finish Lines
Thomas Shelby, runner-up to stablemate Lone Rock in the $150,000 Tinsel Stakes Dec. 18 at Oaklawn, is pointing for the $150,000 Fifth Season Stakes Jan. 15, trainer Robertino Diodorosaid Wednesday morning. The 1-mile Fifth Season is Oaklawn's first major 2022 local prep for the $1 million Oaklawn Handicap (G2) for older horses April 23. … Diodoro said next-race plans are still pending for Lone Rock, a multiple Grade 2 winner of $1,144,921. "We'll see what happens here in the next couple of weeks, but he's doing good," Diodoro said. … Locally basedAtoka, placed first in a Dec. 19 allowance race because of interference near the wire, is headed to the Fifth Season, D. Wayne Lukas, the horse's Hall of Fame trainer and co-owner, said Wednesday morning. … Arrogates Spirit, an unstarted 3-year-old half-brother to 2020 male sprint champion Whitmore, worked 5 furlongs, in company, in 1:02.80 over a fast track Wednesday morning for trainer Ron Moquett of Hot Springs. "He did good today," Moquett said Wednesday afternoon. "He worked well. Looked happy." In a perfect world, Moquett said Arrogates Spirit would debut March 19, which Oaklawn has proclaimed "Whitmore Day," but the timing may not be right for the gray of the late champion Arrogate. "Probably sooner, but we'll see how it goes," said Moquett, who also trained Whitmore. Whitmore Day will feature the inaugural $200,000 Whitmore Stakes for older sprinters. Whitmore won the race a record four consecutive years (2017-2020) when it was called the Hot Springs Stakes.