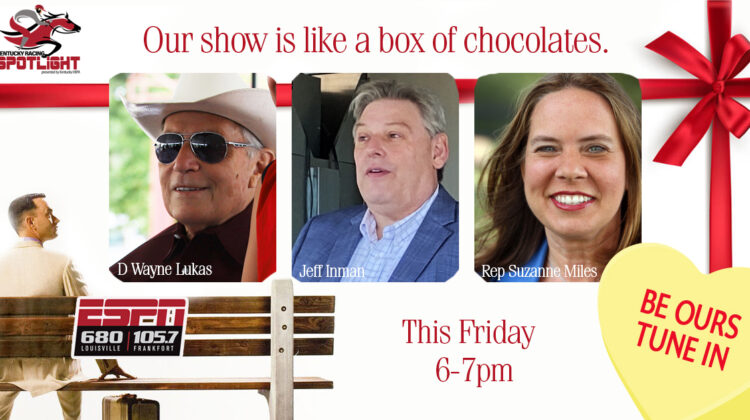 Ky Racing Spotlight: Lukas, Inman, Rep. Miles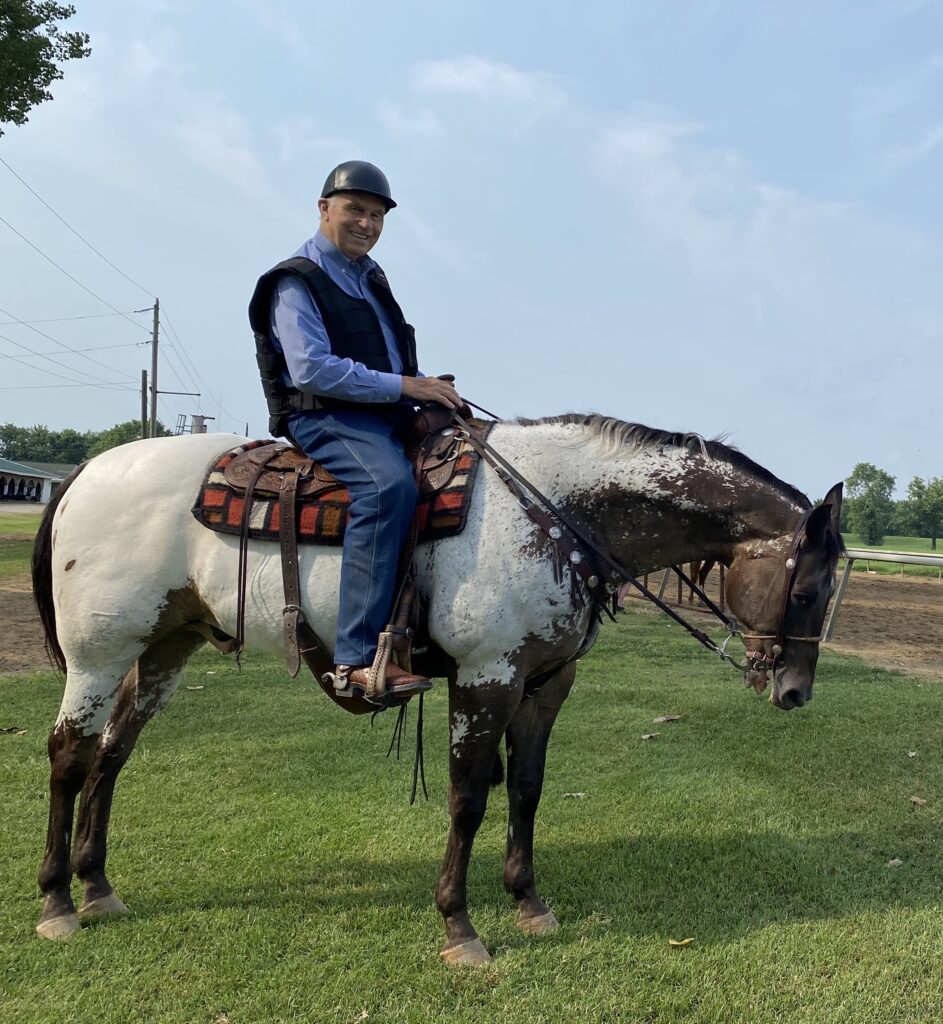 LOUISVILLE, Ky. (Wednesday, Feb. 9, 2022) — Legendary trainer D. Wayne Lukas, Ellis Park General Manager Jeff Inman and Kentucky Rep. Suzanne Miles are this week's featured guests on Kentucky Racing Spotlight presented by the Kentucky HBPA. The radio program runs 6-7 p.m. ET on Fridays over Louisville's ESPN 680 AM/105.7 FM through March 4.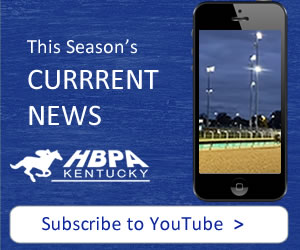 D. Wayne Lukas is the most transformative trainer in the modern era of American horse racing, not just shattering records but changing the sport at the top end by meshing a more corporate-focused approach with horsemanship and a tireless work ethic.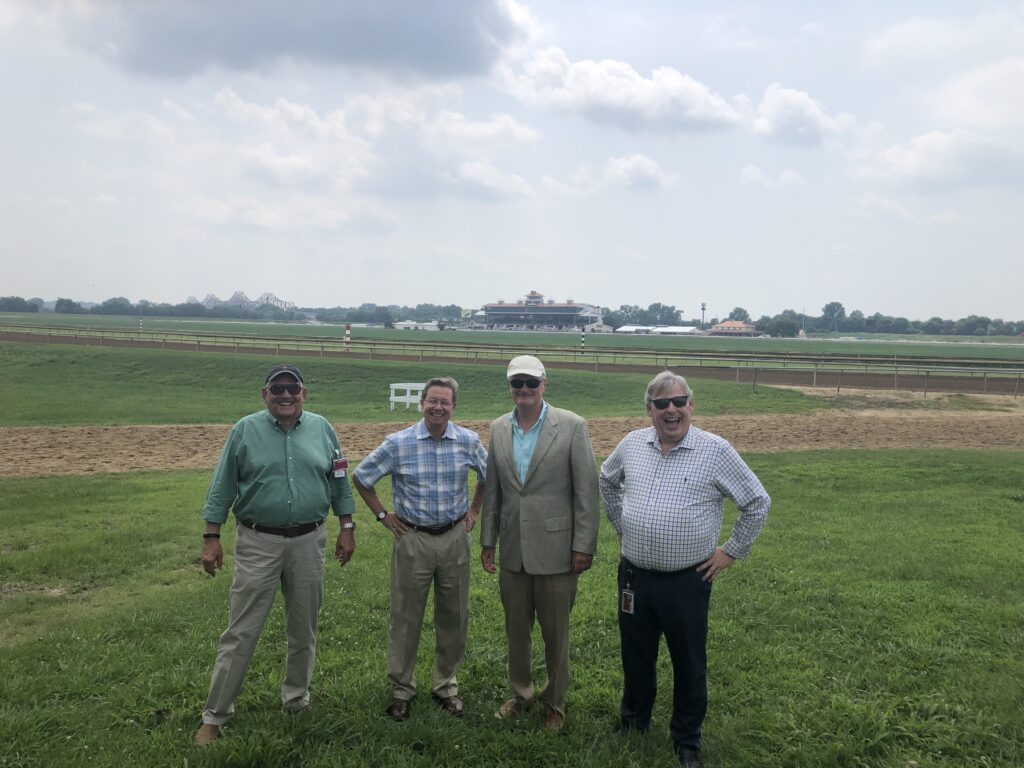 Kentucky Racing Spotlight co-hosts Joe Clabes and Jennie Rees also will chat with Rep. Suzanne Miles, whose district covers parts of her native Daviess and Henderson counties, along with Union County. Miles has been in the state legislature since 2014 and was elected Majority Caucus Chair in 2019. She also serves as a field representative for Congressman Brett Guthrie. Miles' father and grandfather developed Miles Farm Supply, with Suzanne getting her first job as a 4-year-old counting quarters from the Pepsi machine in one of their stores. Her grandfather owned horses and three uncles trained horses.
Jeff Inman came to Ellis Park in 2019 following Laguna Development Corporation's purchase of the racetrack. He worked after college in a variety of positions at Harrah's properties before joining New Mexico-based Laguna, for which he served as casino general manager and corporate slot director. Inman holds undergraduate degrees in political science and economics from San Diego State University and a master's in management from St. Francis in Joliet, Ill.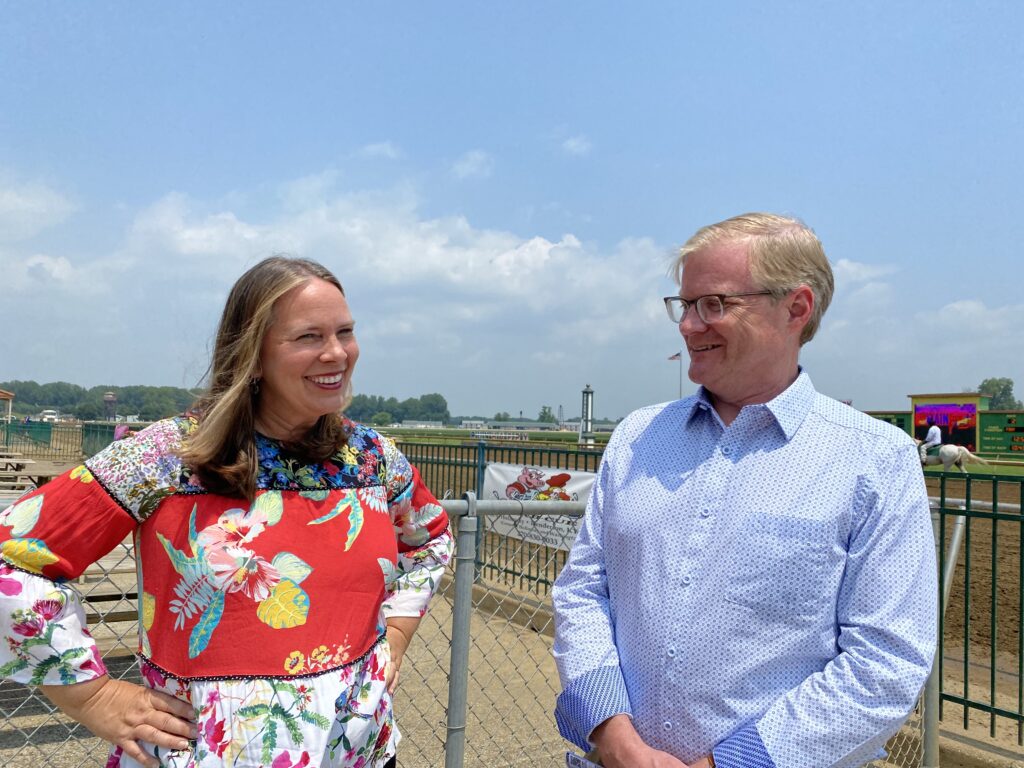 Kentucky Racing Spotlight airs weekly through March 4 on ESPN 680-AM/105.7 FM, the region's sports-talk leader. The program also will be streamed live at espnlouisville.com, on the ESPN 680 app and the TuneIn and iHeart apps. The replay will be available on espnlouisville.com under the podcasts tab. All shows also are archived at davisinnovation.com/kyracing.
In addition to the Kentucky HBPA, Kentucky Racing Spotlight is sponsored by Davis Innovation marketing, the Louisville Thoroughbred Society, NKYTribune.com and Equine Equipment manufacturers discounts.
Check out Kentucky Racing Spotlight's Facebook page and @KyRacingSptlght on Twitter.
Previous shows archived at https://www.davisinnovation.com/kyracing