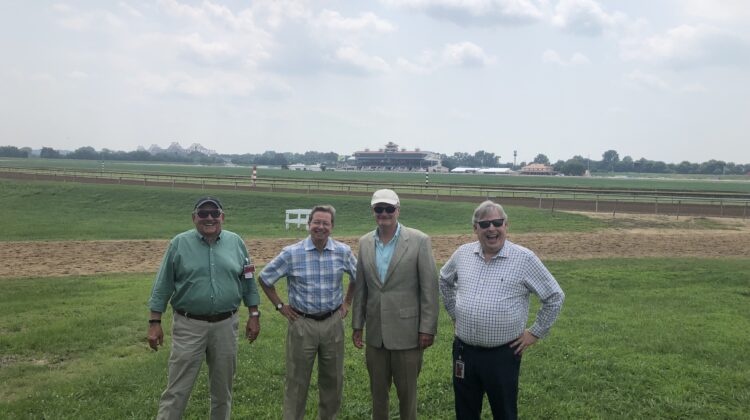 Photo above (left to right): Jeff Hall, Kentucky HBPA's Marty Maline, Kentucky Sen. John Schickel and Ellis Park GM Jeff Inman last summer at the track. Joe Clabes photo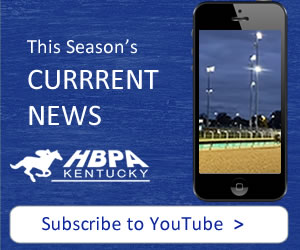 HENDERSON, Ky. (Monday, June 6, 2022) — Jeff Hall — Ellis Park's popular director of racing operations who began his more than 50 years working at the track by parking cars as a teenager — passed away Saturday morning at University of Louisville Health-Jewish Hospital. He was 75.
A lifelong resident of Henderson, Hall was known for his strong local connections in the Tri-State region, his deep love of horse racing and his knowledge of how the different components of a track worked and were interrelated.
"When we lost Jeff Hall, we lost on both sides of the river," said Ellis Park-based trainer John Hancock, who had a particularly close association with Hall, including with his work as a Kentucky HBPA board member. "Jeff Hall was a horsemen's track manager. His door was open at all times. He would listen at all times, and he would do his best to get done what needed to get done. He always had a smile. He was always there when we needed him."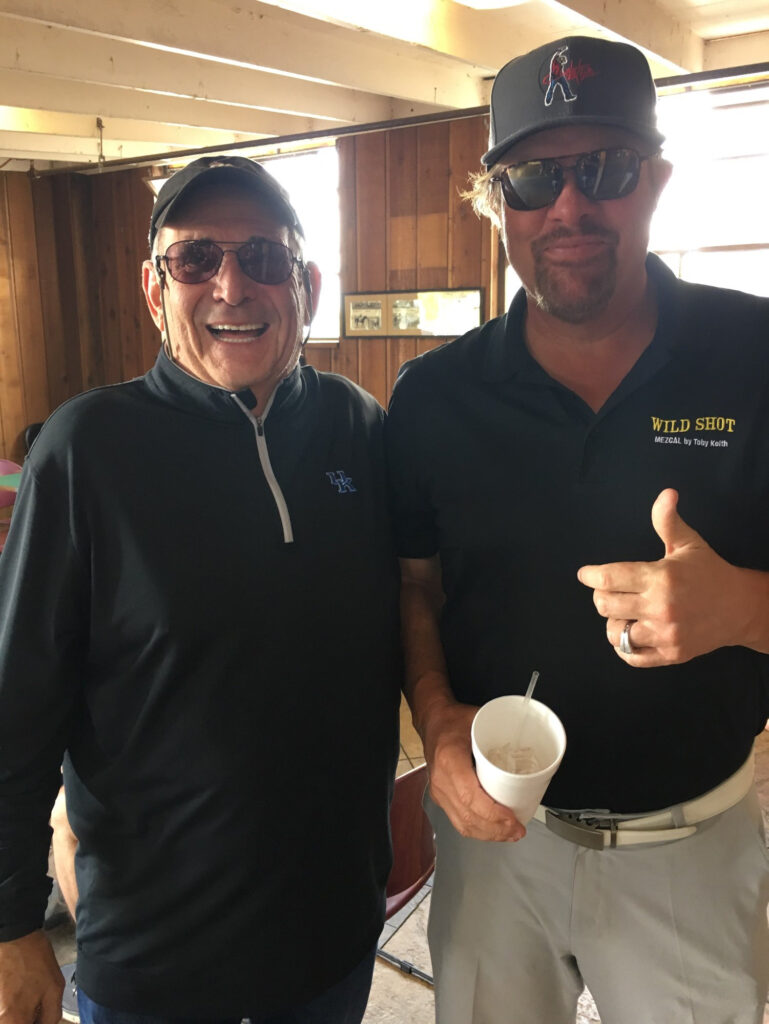 "I started nearly every day at Ellis by getting myself a cup of coffee and spending my first 10-20 minutes with Jeff," said Ellis Entertainment LLC General Manager Jeff Inman. "Just because his optimism and energy gave me a boost to start the day off. He loved this place and he loved the sport; but most of all, he loved the people here. I appreciated his knowledge, but it is his friendship that will always stay with me."
Hall loved to handicap the races and relished driving his golf cart around the backstretch interacting with trainers. His preferred attire was jeans, boots, ball cap and a t-shirt or golf shirt (particularly of the UK persuasion). If the occasion demanded, he'd put on a dress shirt and sometimes even a sports coat.
Hall's wardrobe reflected his down-home personality that was among the reasons he was so popular among those with whom he worked.
"Jeff was Ellis Park's rudder for racing and an institution," said Marty Maline, executive director of the Kentucky HBPA. "He knew everybody, knew how everything needed to work. He also viewed the horsemen and the Kentucky HBPA as partners, with everyone having the goal of putting on the best racing possible at Ellis Park. Jeff got such a thrill every time an Ellis Park-raced horse went on to win a big stakes. He took so much pride that (Horse of the Year) Knicks Go and (Kentucky Oaks winner) Shedaresthedevil trained there last summer."
"Jeff was very dedicated to Ellis Park, dedicated to the horsemen and the fans," said Henderson Mayor Steve Austin. "I think his biggest contribution in the last couple of years had to do with track maintenance and turf course maintenance. The track was just being praised by all the horsemen how good of shape it was in and how good it was for the horses. Just things like that."
Marc Guilfoil, executive director of the Kentucky Horse Racing Commission, said they first met when he was working for the commission and Hall was mutuels manager at the long-since shuttered Riverside Downs harness track in Henderson in the mid-1980s.
"Personally and professionally, there wasn't a better person out there," Guilfoil said. "Above everything else, he was a good friend. He truly cared. He cared about horsemen and he cared about the community. You know at each race track the person you can call to get things done, and Jeff was our guy. He was our guy at Ellis Park and for a long time he's been that guy. Jeff got things done, or he'd tell you that it can't be done. A lie was not in him. It might not be what you wanted to hear but he would tell you 100 percent the truth: I can do that or I can't do that.
"If you needed a purple left-handed monkey wrench, you'd call Jeff and he knew exactly where one was at. He'd done a favor for somebody in 1987, trading Bobcats or something, and the guy owed him that plus a water pump. And he would get it."
Hall graduated from Henderson (City) High School and Western Kentucky University. He worked for years at Black Equipment selling heavy equipment and at one stage worked in the oil business. Through most that time, Hall also worked summers at Ellis Park, starting out as a mutuel clerk and advancing to full-time work as mutuels director to general manager to concentrating on the racing component as director of racing operations.
Hall's career in racing spanned six ownership groups at Ellis Park, dating back to when Lester Yeager ran the track for the heirs of James C. Ellis.
"Jeff knew everything about the track: where the wiring was, the pipes," said Henderson businessman Bill Latta, a horse owner and friend who was two years behind Hall in school. "He'd been there long enough that he knew a lot about the total facility and, for lack of a better term, the politics of the horse business and any idiosyncrasies of them. That's a lot of institutional knowledge that is lost now.
"And he was just a good guy, and I think that's about the best thing you can say about a person."
Survivors include his wife of 38 years, Raini Smith Hall; two daughters, Kristie Hall Watson and her husband, Mark, of Lexington, Ky., and Ashley Harper Smith of Nashville, Tenn.; brother Tim Hall and his wife, Susan, of Sturgis, Ky.; and granddaughters Charlie Watson and Margot Watson.
A celebration of life will be held from noon until 2 p.m. Central on Saturday, June 11, at Rudy-Rowland Funeral Home, 604 Center Street, Henderson, Ky., 42420.
"To call him a dear friend doesn't do justice," said Ellis Park racing secretary Dan Bork. "He was a pleasure to work with and just to be around. He will be missed. He meant so much to the racetrack and the community."
Jimbo Liles, Hall's college roommate at WKU, recalled his lifelong friend as someone who cherished his family and was always ready with a helping hand. And, he said, "He really loved Ellis Park. He was a special guy."
By Jennie Rees, Kentucky HBPA communications