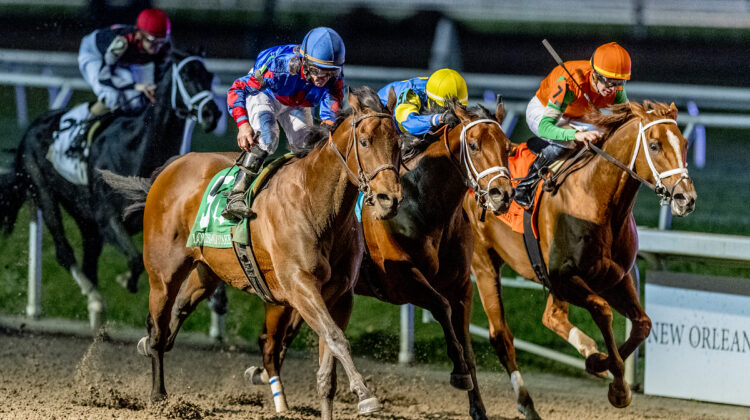 Pessin-trained Happy American rolls late to take Louisiana
Undercard stakes recaps by the Fair Grounds' publicity department (photo above of #5 Happy America edging Mr. Wireless and #7 Forza Di Oro by Hodges Photography/Jamie Newell)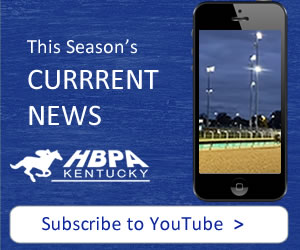 New Orleans, La (Jan 21, 2023) – Hitting the $231 Trifecta ($2) in Saturday's Louisiana Stakes presented by Relyne GI by Hagyard turned out to be as simple as playing the same three horses, in the exact same order, as the Tenacious Stakes run four weeks ago, with Lothenbach Stables' Happy American closing from well off the pace to score over Mr. Wireless and Forza Di Oro.
With a fresh face in 6-5 favorite Zozos thrown into the mix, the Louisiana played out similarly to the Tenacious, but different. This time Forza Di Oro, who was content to sit third in the early stages of last month's race, took the initiative to go to the front with jockey Florent Geroux in tow. With his Brad Cox-trained stablemate Zozos sitting comfortably to his outside, he cruised through soft opening fractions of :25.08 and :49.75 with Happy American taking up his customary position near the back of the back, sitting sixth of seven.
Mr. Wireless sat fourth early and advanced toward the lead on the turn while Happy American was just starting to uncork his rally. Run Classic was seemingly uncomfortable in the pocket. Off the turn, Forza Di Oro and Mr. Wireless continued, while Run Classic flattened and Zozos faded. Happy American engaged the top pair mid-stretch, and the trio took their battle deep into the final furlong. None of the three gave an inch, but in the end Happy American proved a neck better than Mr. Wireless and it was the same margin back to Forza Di Oro.
Regular rider James Graham was aboard for trainer Neil Pessin and the final time was clocked in 1:45.33 for 1 1/16 miles on a fast main track. Run Classic, Zozos, Chess Chief and Intrepid Heart completed the order of finish. Gentle Soul scratched and won the Colonel E. R. Bradley on turf and Business Model was also withdrawn.
"We quickened up really, really well from about two and a half furlongs out," said Graham, whose only previous win in the Louisiana came in 2007 with Sandburr. "I felt some pressure up on my outside, so I had to go a little sooner than I wanted to, but we quickened, and we quickened again. They ran home. We just kept finding more gears."
As the third choice in the field of seven, Happy American returned $10.00 for the win. He boosted his career mark to 16-5-1-3 with earnings of $437,376.
"He just keeps getting better," Pessin said. "He came out of the last race super. I almost had to put a lip chain on him just to cool him out after the last race (Tenacious). He's a horse on the improve. I wasn't looking at (the slow) pace, I was looking at how far back he was. As long as he was in shouting distance, I was OK."
Calhoun-trained Gentle Soul rallies to take Col. Bradley
Martin Mueller, Don Ladd, Richard Reid, Joe Bowley, and Arvydas Cieminis' Gentle Soul reversed the tactics employed in his Diliberto defeat, putting his late kick on display winning Saturday's $100,000 Col E.R. Bradley at Fair Grounds Race Course & Slots.
Trained by Bret Calhoun and ridden by Rey Gutierrez, Gentle Soul ran 1 1/16 miles over a firm turf course with the rails 34 feet out in 1:48.82 while defeating the betting favorites Two Emmys and Price Talk by 1/2 length, as they finished second and third respectively.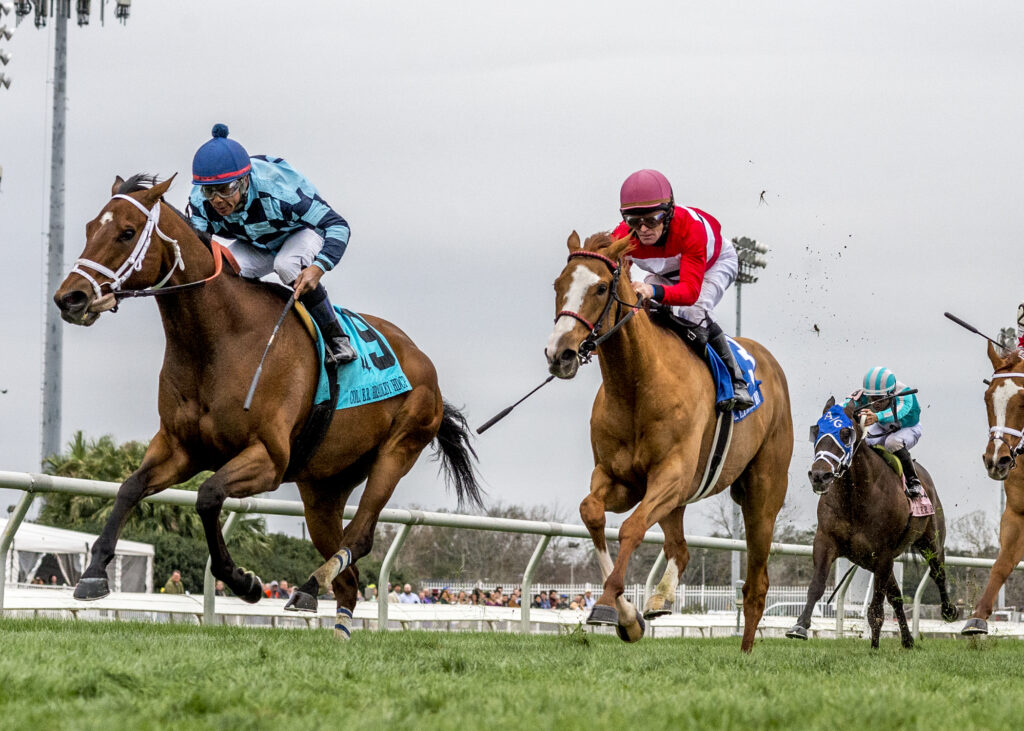 Freedom Factor, the longest price on the board, led the field of eight older males clocking early fractions of :25.31 and :51.90. Two Emmys tracked Freedom Factor from the four-path before producing a bid and taking the lead turning for home. The betting favorite Price Talk made a run that Two Emmys fought off, but it was Gentle Soul's eleven path rally which proved to be the winning move.
"Last race put that on me," Gutierrez said. "The horse has always rallied really strongly when he's behind horses, and today he showed that. My team really helped me to win this after the last ride I gave him, so thank you Bret, and thank you, Jose (agent Santos, Jr.)."
Scratched from the Louisiana on dirt when he was able to draw into the Bradley off the AE list, this marked Gentle Soul's first stakes win in 10 starts. His record is 5-0-0 with $182,066 in career earnings.
"I think he's proved to us he wants to be back off the pace, covered up and swing out," Calhoun said. "I don't blame Rey (jockey Gutierrez) for what he tried the last time. The race fell apart and he found himself on the lead. It's not (Gentle Soul's) style and we know that for sure now and we won't change it."
Gentle Soul paid his backers $21.80, $9.20, and $5.40. Big Agenda, English Tavern, Ready to Purrform, American Hero, and Freedom Factor.
Desormeaux on Surveillance: 'He loves New Orleans, Mardi Gras, Gumbo'
Surveillance stayed perfect on Fair Grounds' main track, winning the $100,000 Duncan F. Kenner Memorial Stakes by 1 length over Bango in an "off the turf" edition of the $100,000 Duncan F. Kenner. That makes it three stakes wins in a row for the New Orleans-loving gray, who captured the $175,000 Thanksgiving Classic and $100,000 Scherer earlier in the meet. The only one of the three stakes scheduled for the grass that was taken off, the Kenner remained at 5 1/2 furlongs on the main track.
Surveillance, a 5-year-old owned by Big Chief Racing, Rocker O Ranch, and owner/trainer Keith Desormeaux, ran 5 ½ furlongs in 1:04.05, making it two races in a row he got the best of Bango.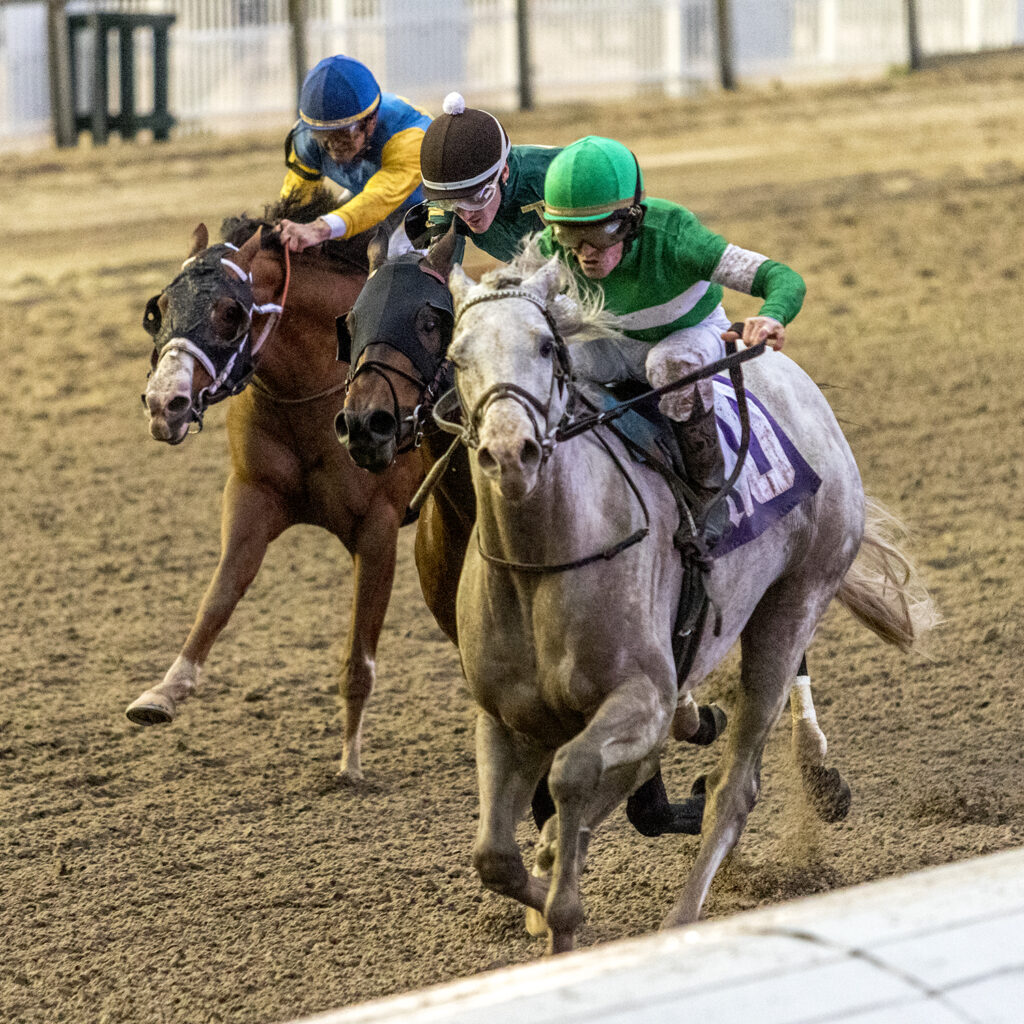 "He loves New Orleans, he loves Mardi Gras, he loves Gumbo," Desormeaux. "He broke his maiden on the grass in hand, so running on it today would have been no deterrent. We have no choice now. The next sprint stake here is on turf (Colonel Power, Feb. 18). There are no more dirt stakes for older sprint horses here, so he's got to be a grass horse now."
Longshot Sign of War grabbed the lead making the first call in :22.51, but was soon overtaken by Yankee Seven who clocked in at :45.85. At the top of the stretch, it was Bango who took over the lead, but after traveling wide near the back Surveillance came charging and he was followed by Manny Wah. Surveillance dove inside of Bango and battled on by, while Manny Wah stayed wide and got up for third. Perhaps that move to the inside allowed him to catch Bango by surprise?
"I don't think it mattered with this guy today," Graham said. "He's not the easiest horse to get along with. He shows you that. Today I knew to keep him covered longer than I have been that he'd kick for me today, and he did. He loves this place (Fair Grounds) and he loves his boss (trainer Keith Desormeaux) and we get along together. He's been fabulous since he's been here. Everything has gone forward."
After letting Surveillance go at 7-1 in the Scherer, bettors knew better this time around, betting him to even money, paying $4.20, $2.20 and $2.10. Yankee Seven, Bolder, and Sign of War completed the order of finish.
With a record of 6-3-5 from 26 starts, Surveillance adds $60,000 to make his career winnings $466,367.
Wave of Goodness holds off Lake Lucerne in Marie Krantz
Hernandez Racing Stable's Wave of Goodness avenged her narrow defeat in the Blushing K.D. to win Saturday's $100,000 Marie G. Krantz Memorial, holding off a late charge from Lake Lucerne at Fair Grounds Race Course & Slots.
Trained by owner Armando Hernandez and ridden by Mitchell Murrill, Wave of Goodness ran 1 1/16 miles over a firm turf course in 1:49.17 while defeating betting-favorite Lake Lucerne by 1/2 length.
The Florida shipper for Brendan Walsh, My Philly Twirl broke sharply and took the lead while maintaining several paths distance from the rail to set early fractions of 24.48 :50.30. Wave of Goodness tracked that runner to her inside, while Lake Lucerne settled towards the back. At the stretch call, Wave of Goodness made a bold move passing My Philly Twirl. Lake Lucerne began her usual outside bid but fell just shy of overtaking Wave of Goodness. My Philly Twirl hung on for third.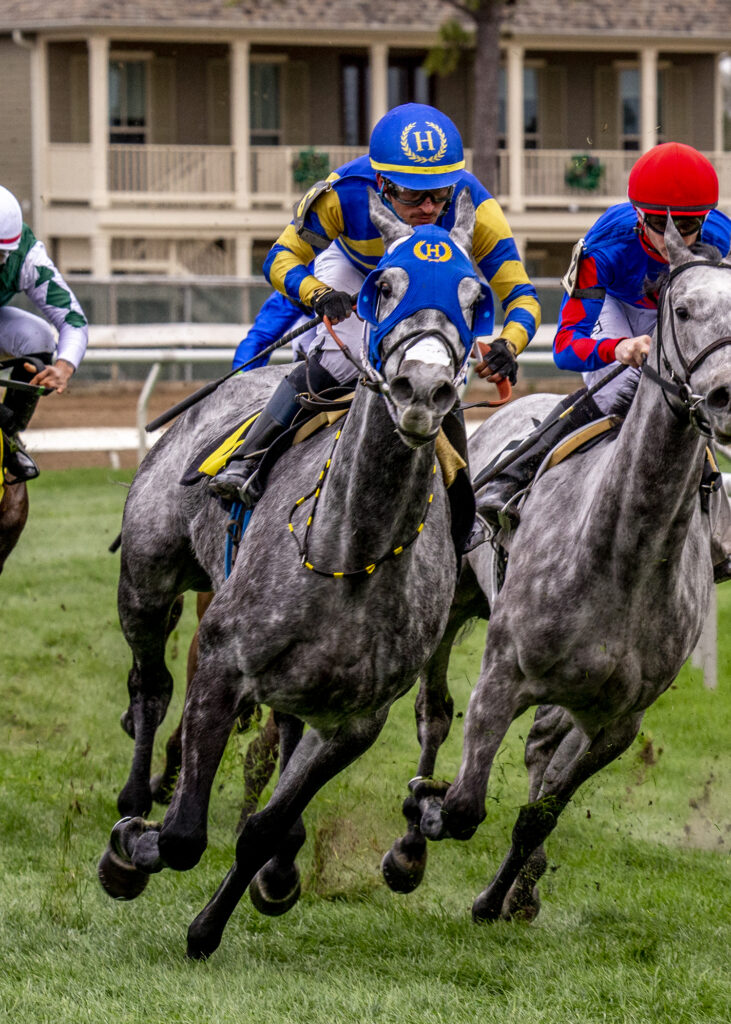 "The last time I rode her in the Blushing K.D., it had been a couple of months since she ran," Mitchell Murril said, "but she ran a great second, so today I knew she would be pretty tough to beat. With her tactical speed, it definitely set up for us today."
Claimed for $15,000 eleven months ago, this marked the first stakes win for Wave of Goodness in 25 career starts. Her record is 6-4-3 with $202,478 in the bank.
"We'll wait to see how she comes out of this race," Hernandez said. "She came out fairly well from the Blushing K.D. and that's why we decided to come back for this race. She's been improving and I look forward to continuing to compete against this level of stakes company."
A generous $13.40, $5.00, and $3.40 rewarded Wave of Goodness' backers. The $1.70-1 betting favorite Charlie's Penny finished fourth. Carpe Vinum and Fancy Martini completed the order of finish.
Wave of Goodness is a 5-year-old mare by Cairo Prince out of the Lonhro mare Mandalay Beach. She was bred in Kentucky by Calumet Farm.