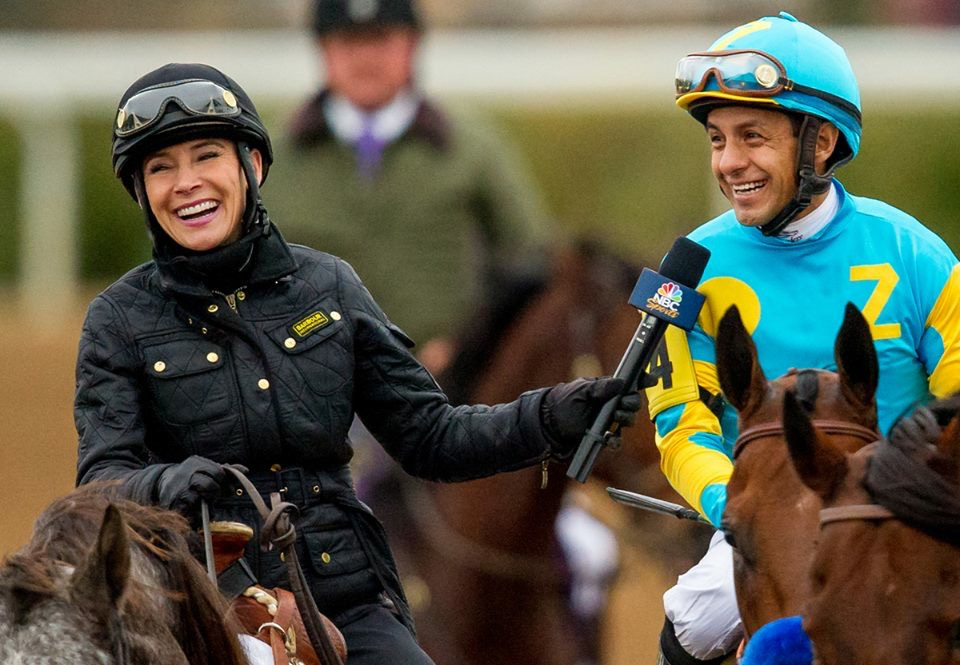 Donna Brothers to deliver keynote speech at HBPA Convention
A National HBPA press release:
LEXINGTON, Ky. (Thursday, Dec. 12, 2019) — Donna Barton Brothers — the accomplished jockey who has become even more prominent as an award-winning racing analyst for NBC Sports, advocate for responsible equine welfare and author — will be the keynote speaker at the National HBPA's annual convention in March.
"Donna is exactly the type of inspirational keynote speaker we seek for the National HBPA Convention: Someone who is passionate about and committed to horse racing but also is not blind to our challenges," said Eric Hamelback, chief executive officer of the National Horsemen's Benevolent and Protective Association. "Donna is an outstanding ambassador for our industry, but she also doesn't ignore or sugarcoat issues we face. Few have been able to share as eloquently why we all are in love with horses and horse racing — and why we each then must do our part to confront our problems and to make the industry better.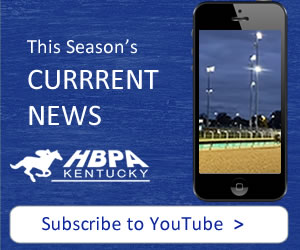 "That is the overarching mission of our convention: to provide or work toward solutions for the complex issues we face and to share information and programs that make a difference. Donna will set the tone for three days of sessions that are designed to be informative but also upbeat, because there is so much to promote and cherish about horse racing."
Brothers will address the convention on March 25, opening day of the three-day HBPA Convention at the Embassy Suites Hotel & Spa in Hot Springs, Ark. Details on registration and agenda will be available soon at
nationalhbpa.com
.
"I am honored and appreciate that Eric would ask me to come speak," said Brothers, who also serves as chief operating officer for the Starlight Racing and StarLadies Racing partnerships. "I respect all the work Eric has done in the industry to make sure the horsemen's agenda is seen and heard, and also listening to the horsemen and trying to be an advocate for what's best for the horses and horsemen.
"If he sees me as an ambassador, I'll take it. But we are many. I think it's come to a time where we all need to see ourselves as ambassadors of horse racing, because we need a lot of champions right now…. It's going to take a tag team in today's culture to get done what we need done."
Brothers literally grew up at the racetrack as the daughter of Patti Barton, among the pioneers for female jockeys. Donna began riding three years after her mom's retirement.
Brothers, who competed as Donna Barton before retiring in 1998 to marry acclaimed horseman Frank Brothers, won 1,130 races with mounts earning more than $18.6 million in a 12-year career. Riding for D. Wayne Lukas' powerful stable, she won graded stakes on 2-year-old champions Boston Harbor and Golden Attraction and nearly became the first female jockey to win a Breeders' Cup race when Hennessy lost the 1995 Juvenile by a neck to Eclipse Award winner Unbridled's Song. She retired as the second-leading female rider by earnings.
Brothers started her broadcast career almost immediately with TVG, ESPN and as paddock analyst at the Fair Grounds and Churchill Downs. In 2000, she began working for NBC as a reporter and analyst on the network's racing broadcasts, including the Triple Crown and Breeders' Cup. She also covers international equestrian events for NBC. Brothers was honored by the National Turf Writers and Broadcasters with the 2018 Jim McKay Award for excellence in broadcasting and named Best Sideline Reporter of the Year in 2014 by Sports Illustrated.
She is devoted to an array of causes, including the Thoroughbred Aftercare Alliance since its 2012 inception. Brothers is on the executive committee of both the TAA and the Thoroughbred Idea Foundation (whose leaders were the keynote panel at the 2019 HBPA Convention). She spent seven years on the board of the Backside Learning Center at Churchill Downs.
"I just see organizations that are doing really good things for horsemen or horses, and they need help here and there," she said. "I cannot sit idly by and not help at times. I'm never going to say no to opportunities to help the industry, because horses and horse racing have made me. They are the reason I'm able to live comfortably, so it would be wrong for me to say, 'You know, I've got mine. You guys figure it out.'"
Brothers wrote the 2011 book Inside Track: Insiders Guide to Horse Racing (now in its second printing) as a fun, easily digestible read to bridge the gap between novice racing fans and intricacies of the sport.
Other speakers on panels or presentations include:
Indiana Grand's Roy Smith, Oaklawn Park's Kevin Seymour and industry consultant Javier Barajas on maintaining racetracks, a panel moderated by Horsemen's Track & Equipment executive vice president Randy Bloch.
Horse owner and economics professor Marshall Gramm, Thoroughbred Idea Foundation executive director Pat Cummings and industry consultant Dick Powell in a discussion moderated by racing broadcaster and commentator Steve Byk on the future of wagering in the industry.
Equine scientist Dr. Tim Potter and toxicologist Dr. Vanessa Fitsanakis of Robson Forensic on risk assessment, investigations and toxicology applications in minimizing exposure to environmental contamination and inadvertent transfer of prohibited substances in horses.
Equine attorney Peter Sacopulos on horsemen's rights and betting-systems expert Michele Fischer on fixed-odds wagering.
Godolphin's Katie LaMonica on the Godolphin Thoroughbred Industry Service Awards that recognize those in the trenches in horse racing and on breeding farms.
The Thoroughbred Racing Protective Bureau with a final update on electronic foal-registration papers and micro-chipping.
The convention's sessions conclude that Friday morning with the Kent Stirling Memorial medication panel. An afternoon at Oaklawn Park for the races will follow.