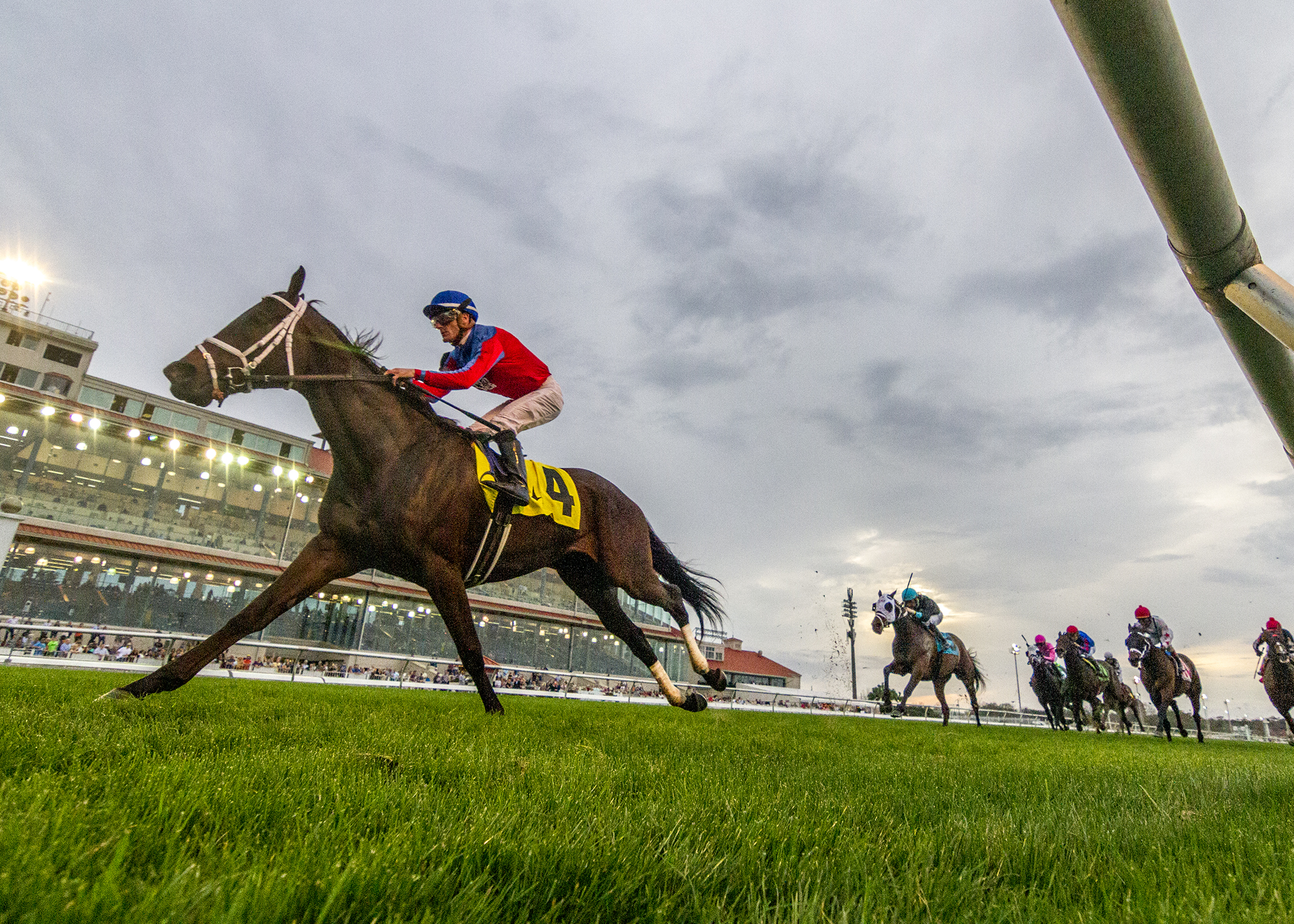 $50K claim Dontblamerocket shoots for stars in Muniz
By Alicia Hughes, director of NTRA Communications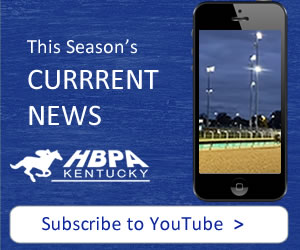 New Orleans (March 20, 2020) – Timing has a tendency to break one of two ways in Thoroughbred racing, either thrilling horsemen when it lands on the fortuitous side of the equation or testing their resolve when it arrives in the form of hard luck. It is one of the more fitful intangibles in the sport due to its inability to be controlled, which is why the connections of Dontblamerocket consider themselves fortunate it came together in just the right fashion to put the son of Blame in their hands last spring.
Early in 2019, owner Justin Nicholson decided his AJ Suited Racing Stable needed to start dabbling in the claiming game after years of focusing on breeding to race. Since his established rosters of trainers didn't delve much into those ranks, Nicholson turned to his friend Norm Casse to see if the upstart conditioner wanted to pair up professionally and help build one another's rosters.
Together, they noticed the bay gelding with back class in for a $50,000 tag at Churchill Downs last May 24. Together, they have watched the now 6-year-old runner synchronize their efforts into the very realistic chance they will all enjoy a peak moment in the $300,000 Muniz Memorial Classic Stakes (G2) at Fair Grounds on Saturday.
Moving a horse up off the claim is the goal for any trainer active in that setting, but actually pulling off that feat can be more aspiration than reality. Since claiming Dontblamerocket out of that Churchill Downs test last year, Casse and his team have indeed been able to unearth another level of ability from the hard-knocking runner, saddling him to three wins from four starts.
In his first outing of 2020, Dontblamerocket was put into stakes company for the first time and exited with that coveted black-type on his resume when he captured the $125,000 Colonel E. R. Bradley Stakes by three lengths over the Fair Grounds course on Jan. 18. Should he pull off another best case scenario against a dozen rivals in the 1 1/8-miles Muniz, Dontblamerocket would give Casse his second career graded stakes victory since going out on his own in 2018 and AJ Suited Racing its first solely-owned graded stakes winner since Two Months Rent took the 2012 Hawthorne Derby (G3).
"It has been fun. It was all kind of fortunate timing in general," Nicholson said of Dontblamerocket's rise from claimer to stakes winner. "We have not been really been a claiming operation, it's been a very small part of our stable. Our plan has been to keep the fillies and sell the colts and over the last three years, I think we had 15 colts and two fillies or something like that. So we found ourselves with not a lot of race horses and figured we would start dabbling a little in claiming.
"(Dontblamerocket) was maybe the third claim we made ever, or at least in many years. And then as far as Norm goes, I think together we're 3 for 4 first off the claim and they've all moved up. The results have spoken for themselves and…when you have a horse that you've picked out and claimed and developed and made that happen, I think there is a bit of a different feeling and storyline there."
Nicholson and Casse were feeling awfully good about their investment the first time they sent Dontblamerocket out under their collective banner. A win at Saratoga no matter the level speaks volumes about a horse's talent and Dontblamerocket flaunted plenty of upside when he won a starter allowance test by 2 ¾ lengths at the boutique meet last August 11.
Less than a month later, the bay gelding was thriving over the undulating European style course at Kentucky Downs in the form of another starter allowance victory. His numbers were suggesting he could hold his own against better company and when he got the ideal setup in the Colonel Bradley during his seasonal bow, he validated that on-paper tout by defeating the likes of fellow Muniz entrants Factor This and Captivating Moon.
"He's not the easiest horse to train. He has his issues and I feel like we've been rewarded because we've been really patient with him and we only run him when he's doing really well," Casse said. "I think that a lot of his success has to be attributed to that. When he got up to Saratoga, he hadn't trained that well and there was actually a much easier race for him earlier on in the meet. And Justin and I decided to be patient with him until he was doing really well, and you can see what happened after that.
"It was just rewarding to have a horse treat us well after we treated him so good. I think what he showed us is, when he's on his game, he can beat anyone at any level really."
The only blip that has cropped up since Dontblamerocket joined his current connections came last time out when he finished fifth in the Feb. 15 Fair Grounds Stakes (G3). One of the things working against the gelding that day was that Factor This was able to have things his own way up front en route to the victory. To that end, Dontblamerocket's graded stakes-placed stablemate, Secretary At War – also owned by AJ Suited Racing – will be joining him in the starting gate this Saturday.
"We're trying to take a little bit of the variable out of it," said Nicholson, whose AJ Suited Racing also campaigns graded stakes winner Hawkish in partnership. "And Secretary At War is no slouch himself. He's a legit allowance horse and if nobody goes with him, who knows what he'll do in that spot. But we want to make sure, especially since we have no idea where racing is going to be in the next couple months, we don't want to waste a chance with a good horse to try and pick up a check."
The sixteenth start of Dontblamerocket's career without question will be his hardest challenge as he is up against such high-level performers as multiple Grade 1-winner Channel Maker and Fair Grounds savant Synchrony. Being in the right place at the right time helped the gelding fall into the hands that would develop him into his best self, however, with Saturday being his latest chance to show how far he has come.
"I think if he gets the right type of trip he's going to be dangerous in any type of race," Casse said. "He's just a cool horse. He does everything you ask him to do in the mornings so when you lead him over, you can feel confident that he's prepared the way you want him to be prepared. And probably his most important attribute is he's got that heart that he's going to try for you every time he runs."