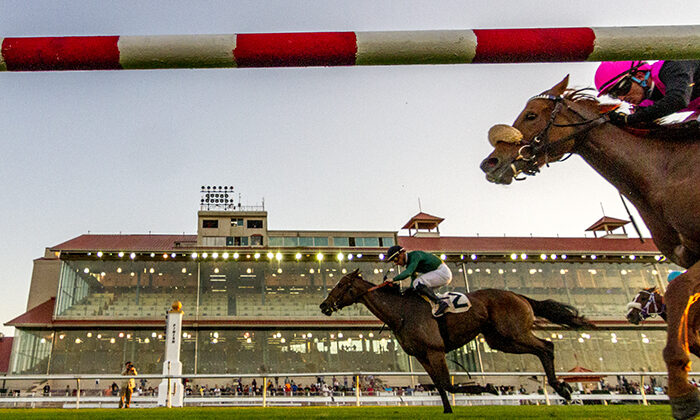 Pan Zareta: Kenneally-trained Brooke Marie earns first stakes win
A Fair Grounds stakes recap (Hodges Photography photos):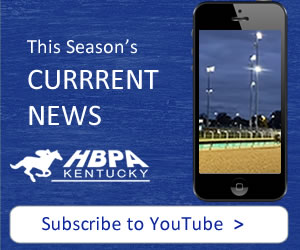 New Orleans (December 4, 2021) – In a field full of speed, the late turn of Castleton Lyon's Brooke Marie proved best in Saturday's $75,000 Pan Zareta Stakes at Fair Grounds Race Course & Slots. Elle Z led every step of the way except the last inch, as she was corralled by Brooke Marie and jockey Adam Beschizza, who sped 5 ½ furlongs in 1:04.61.
Elle Z set the pace from the inside post and was joined from the outside by Short Summer Dress and a surprisingly keen Elle's Town through opening fractions of 21.92 and 45.97 over a turf course rated as firm. Kela's Turn (34-1) edged Elle's Town (36-1 for third). The 2.00-1 favorite Love and Money, exiting a first-level allowance win at Keeneland, settled into the pocket early but failed to seriously threaten thereafter, settling for fifth.
Training forwardly by all accounts at Keeneland and at Fair Grounds coming in, the Lemon Drop Filly has shown tremendous growth and maturity since joining Eddie Kenneally's barn last April.
"We freshened her up this summer, and being a big mare expected her to need a race," assistant trainer on the grounds Kelly Wheeler said. "She really impressed us at Keeneland and came out of the race well. We thought this was a good spot for her even though it was a bit of a step up and she proved that she belongs with this kind."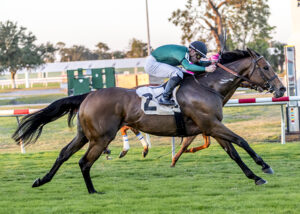 The win was Brooke Marie's fifth overall, but first in a stakes (13-5-3-1). With the victory, the 5-year-old daughter of Lemon Drop Kid boosted her career bankroll to $281,230.
Given a sensational ride by perennial meet-title contender Adam Beschizza, Brooke Marie broke sharp and settled five lengths back in seventh at the first call. Patiently going two-wide when there was no room in the tightly bunched mix, Beschizza took Brooke Marie four-wide gaining position to fifth behind the slow-starting Yes It's Ginger, who had rushed up into a stalking spot. That rival came back to her at the top of the stretch, pushing Brooke Marie out one lane and five wide into the fresh paths of the Fair Grounds lawn. Fully extended, Brooke Marie surged for the head victory.
"She has done phenomenal since Eddie got a hold of her," Beschizza said. "She is like a fine wine; she seems to be improving with age. She's not one dimensional — she's universal. She can close, she can stalk, be on the lead. She is a delight to ride as a jockey and I'm sure she is to train."
With a field full of live horses, the last-out wire-to-wire winner showed a new trick with her late-kick tactical advantage. With only 6 ¾ lengths separating first to last in the field off 11, others showed promise for the Nelson J. Menard Memorial Stakes, the next fillies and mare turf sprint stakes on Jan. 1.
The Chris Hartman-trained Elle Z's connections were left wondering what else they could have done.
"She ran hard but just didn't quite hold on," jockey Mitchell Murrill said. "Not enough. Elle Z's a great horse herself, but I guess today wasn't her day. She may have got a little tired on me towards the end, but she gave 110 percent. All I can ask for."