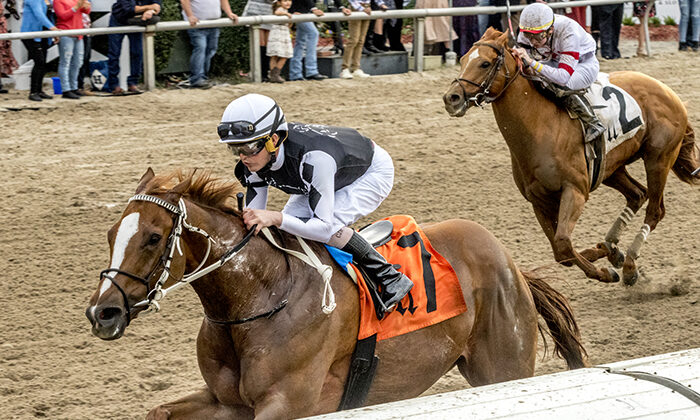 He "Just Might" be a Millionaire
Hard-hitting seven-year-old could hit a bankroll milestone with a win on Saturday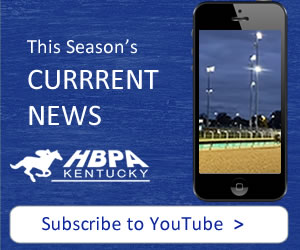 By the Fair Grounds' publicity team (Hodges photo of Just Might winning the 2021 Thanksgiving Classic at the Fair Grounds)
New Orleans, La (March 17, 2023) – Were he to win Saturday's eighth race at Fair Grounds Race Course & Slots, Michelle Lovell and Grifton Farms' Just Might would become horse racing's latest millionaire. Just Might is stabled most of the year at Churchill Downs with Lovell.
An 11-time winner from 39 lifetime starts, the 7-year-old gelded son of Justin Phillip hasn't run since finishing fifth in the Chesapeake Stakes at Colonial on August 16. Originally scheduled for 5 ½ furlongs on turf, Saturday's eight race at Fair Grounds has been moved to the main track following heavy rains on Friday.
The surface switch shouldn't matter to Just Might, who has won six races on dirt and five on turf. After losing his first two starts on the Fair Grounds main track, he's won his last three, including victories in the off the turf Colonel Power (February 2021) and the Thanksgiving Classic (November 2021).
"He can run on anything, firm, soft, mud — just not at Kenneland (0 for 6 on both surfaces combined with just one placing)," Lovell said. "I think he drew well on the outside of two speeds, so if they draw off he can sit on their outside and stay wide."
Prior to his fall/winter vacation, Just Might hadn't had any substantial time off since February to June of 2020.
"He's training like he's brand new," Lovell said. "He's doing super well. He got tired at the end of last year and I knew he needed a break."