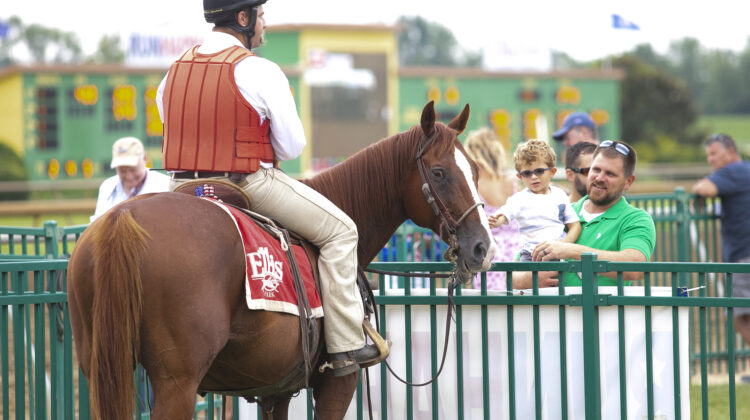 Ellis Park: $14M in purses, $70K maidens, 18 stakes
NEWLY-RELEASED ELLIS PARK CONDITION BOOK FEATURES RECORD PURSES OF MORE THAN $14 MILLION ACROSS 24-DAY MEET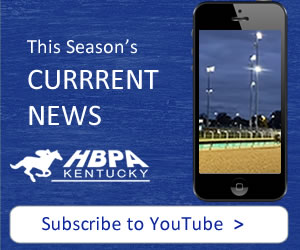 Press release by Kevin Kerstein, Ellis Park communications (Gwen Davis/Davis Innovation photo)
HENDERSON, Ky. (Wednesday, May 24, 2023) – Ellis Park Racing & Gaming officials announced Wednesday a record $14,021,000 in purses will be offered in the newly-released 2023 condition book.
          The 24-day meet that spans July 7-Aug.27 features an average of $584,200 in purses offered per day, which is $170,000 more per day than what was offered in 2022. (Purses includes Kentucky Thoroughbred Development Fund and are pending approval from the Kentucky Horse Racing Commission)
"We're incredibly excited to begin another racing season at Ellis Park," said Ellis ParkRacing Secretary Dan Bork, who will be in charge of the racing office for his 15th year. "Through the continued investments of Churchill Downs Incorporated, our overnight and stakes purses will be the highest in the history of Ellis Park."
Kentucky-breds will compete for $70,000 in maiden special weight purses and up to $80,000 in allowance races.
A total of 18 stakes are on the Ellis Park calendar led by the Aug. 6, $300,000 Pucker Up (Grade III), run at 1 1/8 miles for 3-year-old fillies.
The Pucker Up is one of seven stakes events across Kentucky Downs Preview Weekend on Saturday, Aug. 5 and Sunday, Aug. 6. Saturday's trio of stakes contests are the $200,000 Kentucky Downs Preview Mint Millions Turf Mile (Listed), the $200,000 Kentucky Downs Preview Dueling Grounds Derby and the $200,000 Kentucky Downs Preview Mint Ladies Turf Sprint. Sunday's program will be highlighted by the Pucker Up along with the $250,000 Kentucky Downs Preview Turf Cup (Listed), the $200,000 Kentucky Downs Preview Ladies Turf Mile (Listed) and the $200,000 Kentucky Downs Preview Turf Sprint (Listed). All winners will receive an automatic berth to the corresponding stakes race at Kentucky Downs.
There are six stakes events scheduled on Sunday Aug. 13 headlined by the $250,000 EllisPark Derby (Listed) for 3-year-olds run at one-mile on dirt.
For more information about racing and gaming from Ellis Park, visitwww.ellisparkracing.com. To view the Ellis Park condition book, visit: https://www.equibase.com/premium/eqbHorsemenAreaDownloadAction.cfm?sn=CB-ELP-20230707-20230806D.