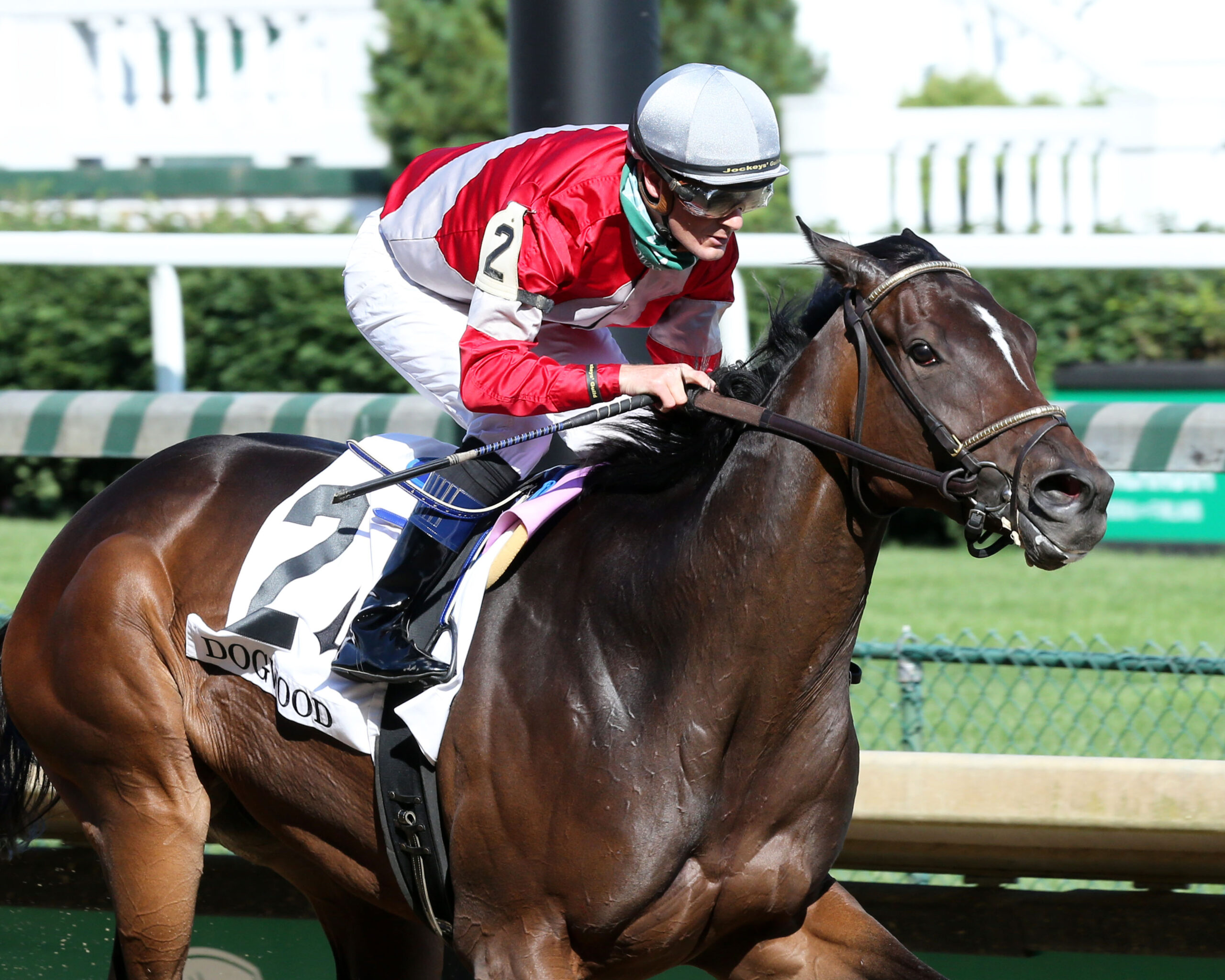 Bejarano, Leparoux joining Ellis Park jockey colony
Story and videos by Jennie Rees, Ellis Park publicity (Coady Photography photo above of Julien Leparoux winning Churchill Downs' Grade 3 Dogwood on Four Graces)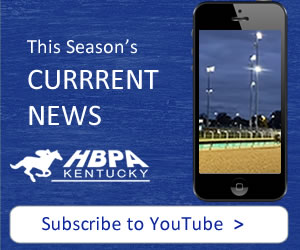 Rafael Bejarano on returning to Kentucky, Ellis Park
Rafael Bejarano on uniting with agent, mentor Julio Espinoza
Julien Leparoux on why he's staying in Kentucky this summer
HENDERSON, Ky. (Thursday, June 25, 2020) — Rafael Bejarano and Julien Leparoux — two of America's leading jockeys and who rank among horse racing's top 25 in all-time purse earnings — plan to make Ellis Park their summer base.
Also expected to ride much of the July 2-Aug. 30 meet are Joe Talamo and Martin Garcia, who are riding regularly in Kentucky for the first time after moving their tack from California. The result will be a further strengthening of the already tough Ellis Park jockey colony.
Leparoux had never been to Ellis Park before riding opening day last year. Meanwhile, Bejarano was the track's leading rider in 2003 and 2004 and came full circle in returning to Kentucky this spring after leaving for California 13 years ago.
"With all this drama, with the coronavirus, (people) attacking horse racing in California, I had no other choice but to come here," Bejarano said. "There's a lot of competition in California and less horses…. All the good trainers are here right now. There are more choices, a lot of racetracks around here. The purses are good, and the horses are better. I love Churchill Downs. I love Ellis Park. They have a beautiful racetrack, beautiful turf course. Hopefully I can get the opportunities like I had a long time ago.
"I'm really happy to be here where I started, in Kentucky."
Bejarano, who turned 38 on Tuesday, won a total of 14 riding titles in Kentucky, including at least one at each of the state's five tracks, before relocating to California in late 2007. Riding many of the top horses trained by the late Hall of Famer Bobby Frankel, Bejarano collected a plethora of Southern California meet titles that included a sweep of all five major meets in 2008.
Bejarano was the champion apprentice in his native Peru before coming to the United States in 2002, when he started riding in Ohio and Kentucky. Two years later he led the nation in wins with 455. The jockey had 4,069 career wins heading into Thursday and more than $205 million in purses (15th all-time), including five Breeders' Cup races.
In returning to where his career kicked off, Bejarano is reunited with Julio Espinoza, a prominent rider in Kentucky in the 1970s and into the 1990s who now is the jockey's agent. Though Bejarano lived with Espinoza's family before, this is the first time they've had a business relationship.
"I'm very happy to be with one of my best friends," Bejarano said. "He's been like a dad to me, a good mentor. He's been friends with me for a long time, and now we have a chance to work together here in Kentucky.
"I can't wait to start at Ellis Park, seeing old friends. I enjoyed it a lot, even when I didn't speak a word of English."
Bejarano acknowledges he'll be facing a much deeper riding colony than when he last rode at Ellis Park.
"It's going to more of a challenge (but) more opportunities," he said. "California, it was only five, six horses in races. Here, everyone has a chance to ride. It will be better for building a new business here. A lot of good riders here, and that's good."
Leparoux's mounts have won 2,729 races through Wednesday and almost $169 million (25th all-time) since he came over from his native France in 2003 as an exercise rider. He started riding races in 2005 at Saratoga and was voted the Eclipse Award champion apprentice the next year, winning 403 races and almost $12.5 million in purses. Leparoux also was voted the Eclipse Award jockey in 2009, with more than $18 million in purse earnings and 246 wins, highlighted by three Breeders' Cup victories. Leparoux has seven Breeders' Cup victories overall.
The 36-year-old Leparoux, a fixture at Churchill Downs and Keeneland, spent every previous summer of his career at Saratoga with the exception of 2013, when he was in California. He has earned 12 riding titles at Keeneland, nine at Churchill Downs, three at Turfway Park and two at Kentucky Downs.
Leparoux and his wife, Shea, have planned to stay in Kentucky this summer since last year. Their eldest son, Mitchell, will be in pre-school next month. Meanwhile, younger son Vinn isn't the only 2-year-old the jockey wants to be around this summer.
"Ellis Park, the meet is getting much stronger now," Leparoux said. "A lot of 2-year-old races look like they're very tough. I think it makes sense to stay home. As long as we can stay together as a family, it's a big thing for us. The school in Kentucky starts in mid-August, so it's good to be home. And if I need to, I can still go to Saratoga for the weekend and come back. It works out well for us if we can stay at home and not move, which is not easy with two kids. It's great. We'll stay home and try to get some good business for later on in the year."
Leparoux rode opening day last year, winning on one of three mounts, returning a few days later to ride in a stakes race.
"I went in opening day just to see how it was," he said. "I know the track is good. The turf course is good, too. Safe."
In coming to Ellis Park, the jockeys are following the path taken in recent years by notable riders such as Florent Geroux, Brian Hernandez Jr., Corey Lanerie and others who have stayed in Kentucky for the summer while maintaining the flexibility to head out of town for weekend stakes races.
"The horsemen stay in Kentucky more now," Leparoux said. "They used to go to Saratoga, like us jockeys. I don't think they're sending as many horses as they used to. I think you'll see the jockeys stay in Kentucky more than in the past. A lot of good 2-year-olds came out of Ellis Park. It's the future; you ride those horses for the next year and hopefully you can be in the Kentucky Derby with them."