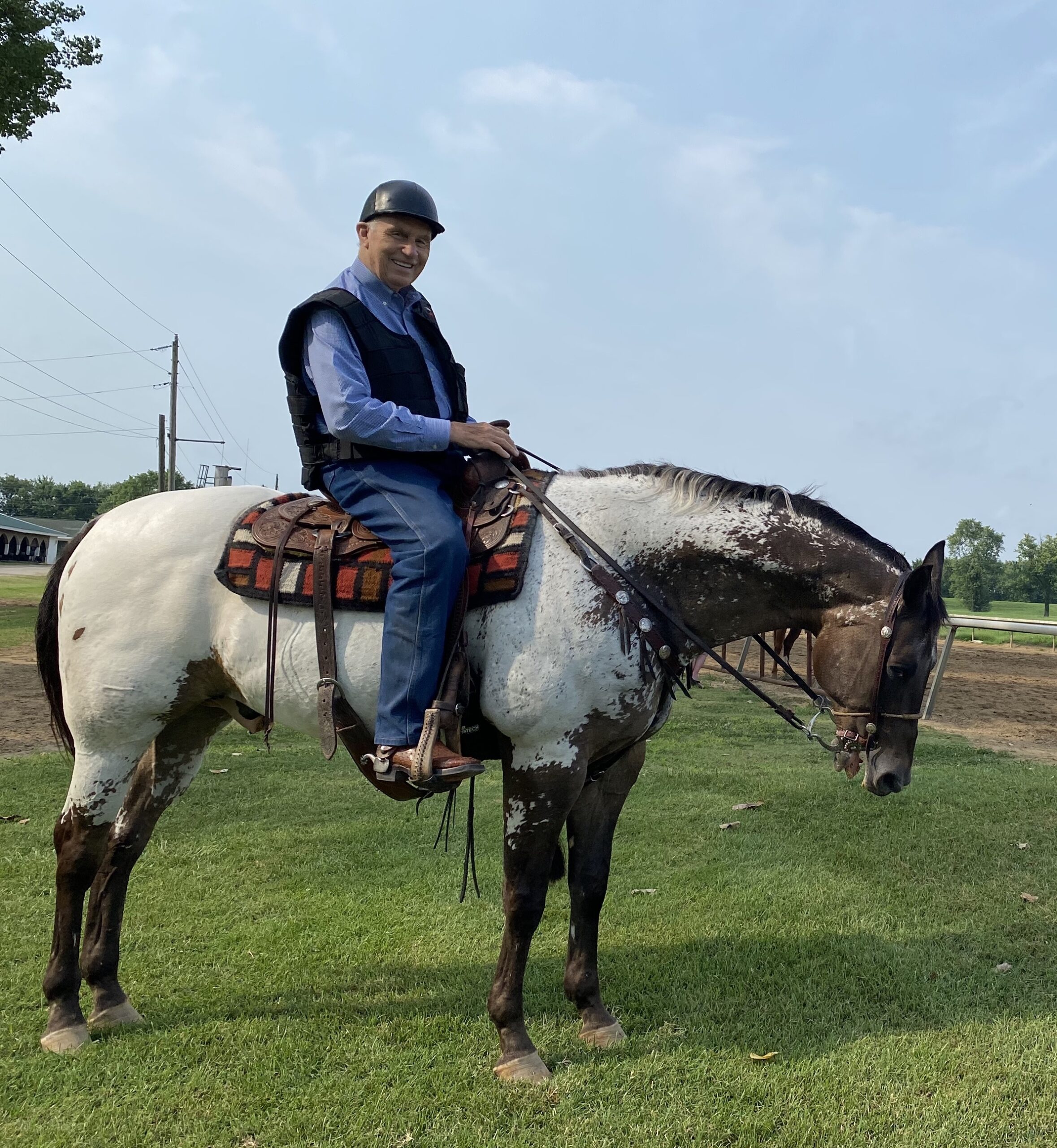 'D. Wayne & Dale: A Conversation' – Don't miss this free event Saturday, Aug. 14 at Ellis Park!
(Above: D. Wayne Lukas at Ellis Park. Jennie Rees photo)
HENDERSON, Ky. (Friday, Aug. 6, 2021) — Tri-State horse-racing and sports enthusiasts can enjoy a one-of-a-kind experience watching legendary trainer D. Wayne Lukas and Kentucky stalwart Dale Romans exchange stories, interview each other and take questions from the public on Saturday Aug. 14 at Ellis Park.
"D. Wayne and Dale: A Conversation" is set for 11 a.m. Central in the Ellis Park beer-garden pavilion. The free event kicks off a big weekend at the track, with Sunday Aug. 15 featuring the RUNHAPPY Ellis Park Derby and four other stakes.
The public and media members will have the opportunity to ask questions after Lukas and Romans' unscripted conversation. Commemorative postcards will be on hand for fans to get autographs, for which donations will be accepted to benefit Second Stride, an accredited aftercare facility that retrains and adopts out retired racehorses for second careers.
John Hancock, the third generation Henderson horseman alternately described as the Mayor or Godfather of the Ellis backstretch, will introduce Lukas and Romans.
Lukas is the most transformative trainer in horse racing's modern era, meshing a corporate-focused business approach with a tireless work ethic to the inexact science of training horses.
His first of four Kentucky Derby victories came in 1988 with Winning Colors, only the third filly to wear the roses. Lukas' 14 Triple Crown victories (including six Preaknesses and four Belmonts) were a record until passed by Bob Baffert. Lukas remains the only trainer to sweep the Triple Crown races in one year with two different horses. His 20 Breeders' Cup victories remain a record, as do his 25 individual horses voted Eclipse Award champions.
The Lukas "training tree" is the most impressive in American racing, including his former assistant Todd Pletcher this year following his mentor into the Hall of Fame. Lukas' former assistants' former assistants also are of note, headlined by Brad Cox, who worked for Lukas' one-time assistant Dallas Stewart, and Michael McCarthy, who worked for Pletcher.
The life-long Louisvillian Romans grew up not far from Churchill Downs and spent summers at Ellis Park with his dad, owner-trainer Jerry Romans. Diagnosed at an early age with severe dyslexia — Romans prefers the term "learns differently" — the fractional times of races helped him learn math and race charts and the Daily Racing Form helped him learn to read. Lynn Romans refused to let her son fall between the cracks, making a deal with him: "Just get through high school and be the best horse trainer you can be." That led Romans to replacing Bill Mott, who held the record for 31 years, as Churchill Downs' all-time winningest trainer in 2017. Romans now is No. 2 behind record-setting trainer Steve Asmussen.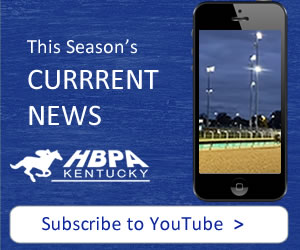 "We wanted something special for the public as a prelude to Ellis Park Derby Day," said Jeff Inman, Ellis Park's General Manager. "Wayne is on the short list for the all-time great trainers, and we're fortunate that for the first time he's stabled with us this summer. We want our fans to get the chance to not just see him saddling a horse or in the winner's circle, but really up close and personal. The same is true with Dale."
Said Marty Maline, Executive Director of the Kentucky HBPA, which represents owners and trainers at all five of Kentucky's thoroughbred tracks: "These aren't just two of the best trainers in racing, but two of the best story-tellers. With Wayne and Dale going one-on-one, there's no telling where this impromptu conversation will go."