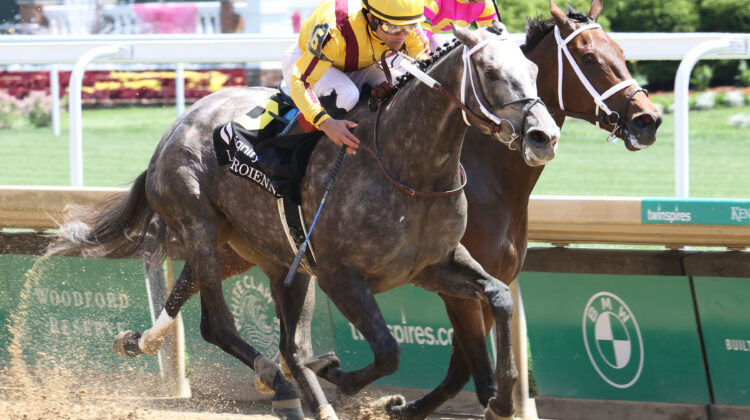 Asmussen: KY's on top 'and the gap is only going to widen'
(The Asmussen-trained Pauline's Pearl (#6) won last year's Grade 1 LaTroienne on the Kentucky Oaks card. Coady Photography)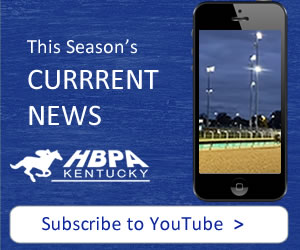 While becoming the first North American trainer to win 10,000 thoroughbred races, Hall of Famer Steve Asmussen has run horses at 76 tracks in 29 states and provinces, according to industry data-collector Equibase.
Through Feb. 26, Kentucky ranked No. 4 among total Asmussen wins at 1,204 but figures any week to blow by Oklahoma (1,206) to trail only the trainer's native Texas (2,638) and Louisiana (1,898). But in importance to Asmussen's record-breaking operation, the Bluegrass State takes a backseat to no one.
Since starting a Kentucky division in 1997, Asmussen's top division has been based at Churchill Downs much of the year, where in 2020 he surpassed Dale Romans as the all-time win leader, with Keeneland also a priority. He added a large operation at Ellis Park in 2016 and now is year-round in the state with 25 horses currently at Turfway Park. He also is a strong supporter of Kentucky Downs, where he tied for the 2021 training title.
"The importance of Kentucky has always been extremely significant," Asmussen said. "But I think that is nothing compared to the importance Kentucky is going to be for horse racing going forward. There is no doubt in my mind, it has far surpassed California and New York now, and that would have been laughable to say 5-10 years ago.
"The trajectory of racing in states, Kentucky is the most important and the gap, I think, is only going to widen…. The only thing that hasn't caught up is the graded stakes committee. Saying how tough races are is one thing. (You should) be in them."
A huge part of the equation is Kentucky's escalating purses, with Kentucky Downs and Churchill Downs offering among the highest in the world, when factoring in Kentucky-bred purse enhancements. The Kentucky Thoroughbred Development Fund also allows Turfway Park to offer higher purses in the maiden and allowance ranks than Santa Anita and similar to Aqueduct.
While Asmussen acknowledges "money matters," it's also cheaper to train in Kentucky and there's a less-congested quality of life many find appealing. And, as Asmussen said, "I think it can be explained that there are horses on the license plates for a reason."
Here are Asmussen's top 10 states for wins, through Feb. 25: Texas, 2,638; Louisiana, 1,898; Oklahoma, 1,206; Kentucky, 1,204; Arkansas, 839; New York, 745; Illinois, 395; New Mexico, 283; Ontario, 193; and New Jersey 133.
His top 10 tracks for wins: Lone Star Park, 1,523; Remington Park, 1,199; Fair Grounds, 1,120; Sam Houston, 918; Churchill Downs, 865; Oaklawn, 839; Louisiana Downs, 431; Aqueduct, 283; Sunland Park, 243, Arlington, 238.
Among the other Kentucky tracks: Keeneland, 162; Ellis Park, 138; Kentucky Downs, 23; and Turfway Park, 16.