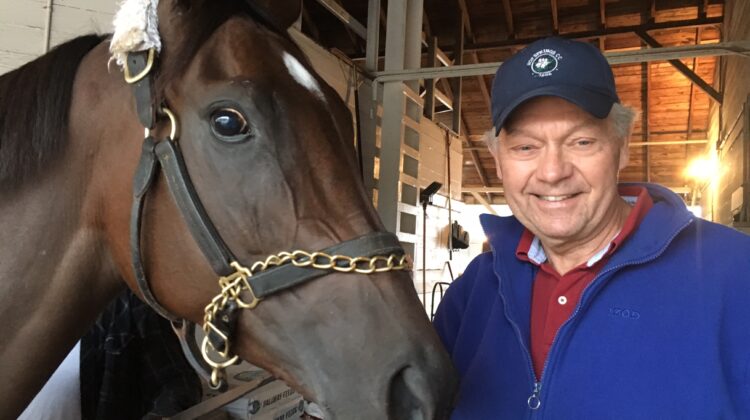 Hiles: We don't apologize about speaking out about HISA's flaws
By Rick Hiles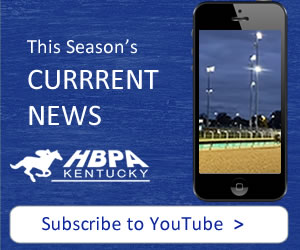 Anthony Manganaro should get his facts straight before running his mouth.
His attack on the National HBPA and its affiliates is as inaccurate as it is unfair and shows a lack of understanding of the industry.
Let's get something straight about the National HBPA's cost of litigating the Horseracing Integrity & Safety Act: The Liberty Justice Center so believes that HISA is unconstitutional that the non-profit is handling the case pro bono, and if Mr. Manganaro ever read on the subject, he would have known that fact.
The HBPA is fighting the right fight and we have every expectation of winning. But even should we lose in the courts, the efforts of the National HBPA, many individual affiliates including Kentucky, four state racing commissions, the United States Trotting Association, several states' attorneys general and others who have joined in the suits already have forced the HISA Authority corporation to make substantial improvements. In getting a so-called legislative "fix," HISA and the Federal Trade Commission tacitly acknowledged the original enabling legislation was legally-challenged.
This all could have been avoided had the largest thoroughbred horsemen's association and the Association of Racing Commissioners International been invited to the table to create a true path forward to improving horse racing. Instead, the powerful and well-financed minority backing HISA opted for class warfare.
Unlike the HISA corporation, the National HBPA and its affiliates have boards elected by their members. The HBPA is proud that our members participate in all levels of racing, not just the 1 percent at the top end. Any action taken by the HBPA is at the directive of the duly elected HBPA board.
Every day we hear from horsemen, too afraid to speak out themselves, thanking us for putting the spotlight on flawed legislation that led to a flawed organization. We believe a sign of our widespread support is the 1,500 participants from every racing jurisdiction who signed an open letter by trainers Wesley Ward and Larry Rivelli advocating for meaningful change and that HISA was fatally flawed.
We believe HISA's Horsemen's Advisory Group, which includes National HBPA President Doug Daniels DVM, was only formed in response to the HBPA pointing out the lack of knowledgeable people in creating rules and policy.
The National HBPA was calling for uniformity of regulations and drug and medication policy long before The Jockey Club began its push for federal legislation. We also were calling for uniform testing and more resources for racing surface safety years before Santa Anita's rash of breakdowns. We have always called for cheaters to be handed stiff penalties. However, this being America, we also believe everyone is entitled to due process.
No one benefits from change just for change's sake while ignoring science.
We don't apologize for insisting any federal legislation governing horse racing be lawful. We don't apologize for doing our due diligence so that rules-offenders are properly punished and don't get off because they were sanctioned under an unconstitutional law.
We don't apologize for demanding HISA actually be transparent, instead of simply tossing around the word. For instance, the people paying the freight – which most likely will fall on horse owners — have every right to know the salaries of HISA staff and consultants. But HISA refuses to make them public, hiding behind being a private organization.
We don't apologize for pointing out when new rules rubber-stamped by the FTC are not in horses' best interest.
We don't apologize for questioning a largely duplicative bureaucracy whose burdensome price tag will threaten the financial viability of some small and medium-sized tracks and force trainers and owners out of business.
We don't apologize for wanting to know who tabbed the nominating committee that in turn tabbed the HISA board, whose terms match that of Supreme Court Justices – meaning for life.
And we sure don't apologize for speaking out and standing up to bullies such as Manganaro.
Manganaro is the same guy who tried to restructure the Thoroughbred Owners and Breeders Association. He's the same guy who tried to destroy the Kentucky HBPA and the Kentucky Thoroughbred Association, calling for a new organization that would have only billionaires on the board.
Manganaro is correct about one thing: the Interstate Horse Racing Act of 1978 indeed requires the consent of horsemen before tracks can export the betting signal on the horsemen's property – their horses – to other states. That's how it should be, and Congress agreed.
Manganaro seems to think we should stay quiet like good little boys and girls at the kiddie table instead of standing up for what's right. By speaking out, we have forced HISA to get better, though fatal flaws remain. We will continue to do so, and HISA will pay attention because they know the National HBPA, its affiliates and a few dozen Senators and Congressmen are watching them like hawks.
Rick Hiles is the longtime president of the Kentucky HBPA and the First Vice President of the National HBPA. Photo of Rick Hiles and Sugar Cube by Jennie Rees