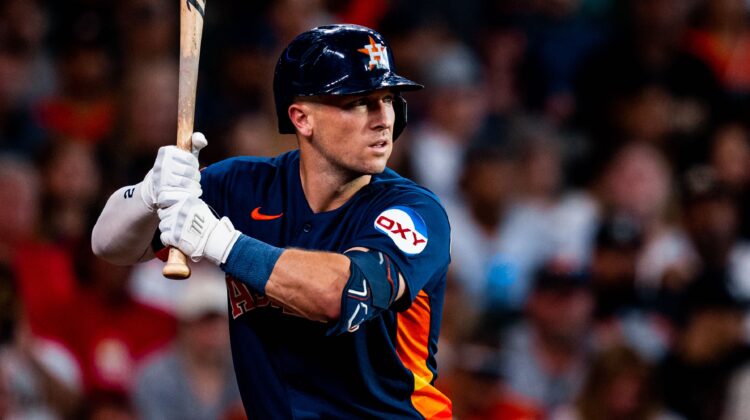 Kodiac Wintergreen could be home run for Bregman
By Mike Kane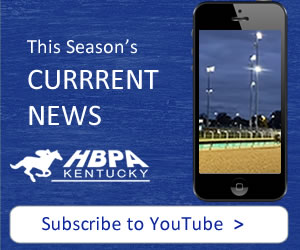 FRANKLIN, Ky. (Thursday, Sept. 7, 2023) – All the essential timing elements for Sunday have dovetailed for Houston Astros star third baseman Alex Bregman and his very promising filly Kodiac Wintergreen.
By the time Kodiac Wintergreen goes to the starting gate for the $500,000 Global Tote Juvenile Fillies Stakes at Kentucky Downs at 5:28 p.m. CT, the Astros' home game with the San Diego Padres should be long finished. His day's work on the diamond at Minute Maid Field done, Bregman will be parked in front of a television to watch how the 2-year-old filly handles the one-mile race, the biggest test of her young career.
Bregman expects Kodiac Wintergreen to emerge as the second standout in his nascent and fast-growing thoroughbred stable, Bregman Family Racing LLC. Trained by Rusty Arnold and to be ridden again by Jose Oritz, she is the 3-1 favorite on the morning line. So far, No Nay Mets, with two stakes wins on his resume, is the most accomplished Bregman runner. He will try for a third stakes victory Saturday at Colonial Downs in Virginia.
Two years after Bregman, his wife Reagan and his parents, Jackie and Sam, made their first purchases at auction, the stable is emerging as a player at major racetracks. Though they are new owners, the Bregman family has a long, long history with racing that traces back four generations.
"My family has been in love with horse racing since my great grandfather and my grandfather," Bregman said in a telephone interview. "Everyone has loved horse racing in my family. I used to go to Albuquerque Downs with my grandfather growing up and my dad as well."
The Bregmans' switch from devoted fans to owners, took place a couple of years ago, well after Bregman had led Louisiana State University to the College World Series in 2015 and transitioned into a top player in the Astros' current dynasty. Since Bregman, 29, made his major-league debut in 2016, the Astros have reached the World Series four times, winning twice. He is a two-time American League All-Star.
"I think it actually started with my dad. My dad said 'Hey, we should get a racehorse' and I said, 'Let's do it,'" Bregman said. "We both have loved it for so long. My dad was on the Horse Racing Commission in New Mexico before now taking the district attorney job (in Bernalillo County). When he was at the racing commission, he's like 'we should get a horse ourselves for our family.'''
Bregman paused and chuckled.
"That turned into five real quick and that turned in 12 real quick," he said. "We definitely fell in love with it. And we've been really fortunate this year to have an exceptional start for our 2-year-olds."
Veteran bloodstock agent Mike Akers and Ciaran Dunne of Wavertree Stables in Ocala, Fla., have guided Bregman as he built his roster and helped him select trainers Arnold, George Weaver and Doug O'Neill.
The stable is handled by an enthusiastic racing manager.
"That's me," Bregman said. "I love it. It's a passion of mine. It's something that I'll love forever and something that I want to be involved with forever. I want to build something special."
Arnold is based in Kentucky, has six of the stable's horses and said that Bregman is a newbie who arrived with a deep understanding of the sport.
"Alex knows a lot. Alex has history in the business," Arnold said. "He knows a lot about it. What he doesn't know he's going to figure out. I've said that he's like a sponge. He just absorbs. He'll ask questions, he absorbs information and he doesn't forget it. And he is figuring out what he doesn't know. He figures it out and moves on.
"And we all can learn; if you quit learning in this sport, you're in trouble. He will ask everybody and he pays attention. He watches and he watches other trainers. He's got horses with Weaver and I think Doug O'Neill and maybe more that I don't know. He has great relationships with all of them and quizzes everybody. It's not second-guessing quizzing. He quizzes for information. He just likes to know what's going on."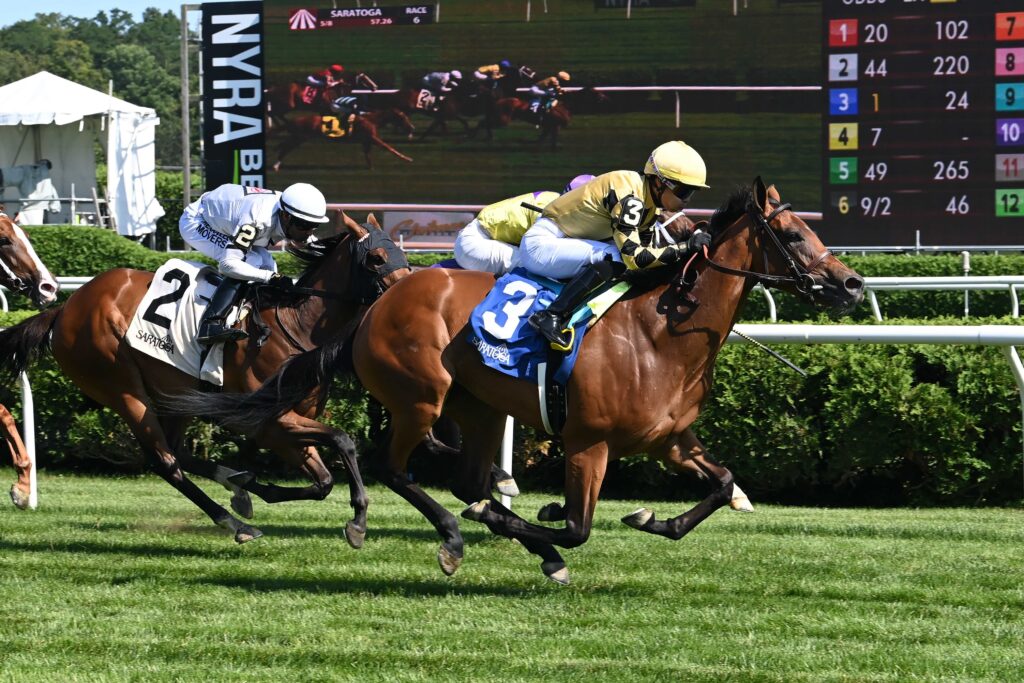 The Bregmans bought yearlings in the fall of 2021. Arnold saddled the first of the stable's starters, Cadillac Candy, at Keeneland on April 28, 2022. The son of Twirling Candy finished second that day, but gave the Bregmans their first win on May 19 at Churchill Downs. Racing alone and in partnerships, the Bregmans had a 2022 record of 3-4-2 from 11 starts. This year they are 4-4-2 in 18 races.
Kodiac Wintergreen was a member of the group of yearlings purchased last year. Akers was high on Bregman's list of prospects and bought her at the Goff's Orby sale in Ireland.
"We started last year running some 2-year-olds that are three now," Bregman said. "A filly that we loved watching was Love Reigns. She was incredible. She broke her maiden first-out at Keeneland went on to Royal Ascot, came back and won at Saratoga. We loved watching her last year."
Akers was able to purchase Love Reigns' half-sister, sired by Kodiac, for $153,486 and she was imported to the U.S. Bregman named her Kodiac Wintergreen, a play on the chewing tobacco product Kodiak Wintergreen.
"We were fortunate to get her," Bregman said. "Sent her to Ciaran Dunne, like we do all of our yearlings. He got her maybe in January, but she was the first one of ours to be ready. He had rave reviews about her."
Kodiac Wintergreen joined the Arnold barn and he prepped her for a debut at Belmont Park. That first was scheduled for June when New York and other states were covered in smoke from the Canadian wildfires. Her race was cancelled and then rescheduled.
"We thought she was going to win on debut," Bregman said. "She ran a little green that day. She ran second. Came with a huge kick at the end. Jose Ortiz was on her and said, 'I love this filly. I want to ride her back at Saratoga.' We ended up running her at Saratoga where she came from — I don't know how many (lengths) — off the pace to win, just showing an incredible turn of foot."
Kodiac Wintergreen blew past three others in the stretch to win the 5 ½-furlong maiden special weight race by three-quarters of a length.
"Jose called me immediately after the race and was like, 'honestly, she wants more ground,'" Bregman said. "That's what we're looking forward to giving her at Kentucky Downs, some more ground. I think we're going to see a great account of her this coming weekend and we're really excited.
"Obviously, we have high hopes for her. She's out of an incredible family and we're hopeful that she can go do it."
Arnold said the original plan to return to Saratoga was scuttled because it didn't make sense to send her from Lexington, Ky., to upstate New York and hope that everything went smoothly over a turf course that had been soaked much of August.
"We regrouped and stayed right here," he said. "She has not missed a beat and we are extremely high on her."
Kodiac Wintergreen is part of Bregman's long-range plan to build a breeding and racing operation. The Bregmans have 2-year-olds that have not started yet and have already purchased some yearlings this summer in Europe and North America.
"I think our emphasis is to find great-pedigreed fillies, fillies with great families and hopefully start a broodmare band down the line," he said. "We have two mares right now. We have about six fillies that are racing right now that are out of great families and we hope to breed to them for a long time and hopefully create some more members of those great families."
Though the stable's early success has been on turf, Bregman said he hopes to own horses that can compete in the Triple Crown series and other high-profile dirt races.
"One hundred percent," he said. "We want to win. We want to win the best races in the world. That's our goal. We want to create a broodmare base that is of the quality that their offspring can run in the best of the best."
No Nay Mets won the Royal Palm Juvenile Stakes at Gulfstream Park in May in his career debut to qualify for a race during the prestigious Royal Ascot meet in June in England. He finished ninth in the Norfolk Stakes (G2) and has since won the Tyro Stakes by 5 ½ lengths at Monmouth Park on July 30. A big performance in the Exacta Systems Rosie's Stakes at Colonial Downs Saturday could send him to the Breeders' Cup in November at Santa Anita Park.
"He has have been training great and we're super-excited looking forward to his next start," Bregman said.
Before No Nay Mets won at Gulfstream, he was offered for sale at the 2-year-old auction at Ocala, but when bidding did not reach the reserve price, he was retained by Bregman. He was put in a sale in Europe before Royal Ascot but stayed with the Bregman stable. Since then, Bregman has sold a minority share to Ivan Cabrera who operates as WWBD LLC. They met when Bregman was playing for LSU.
"It was awesome to be able to bring in somebody like Ivan Cabrera, who is one of my closest family friends," Bregman said. "It's been an awesome ride for both of us.
"So far, it's has been what you dream about in horse racing. You're running in the biggest races with a horse that has a shot every time he enters the starting gate. We're super thankful to be able to own No Nay Mets and for the ride he's already been able to take us on. We're looking for big things out of him here in the future."
While the baseball schedule keeps him away from the track, Bregman tries to see the races unfold live.
"I normally watch them with my whole team, and we yell at the TV hoping that we win," he said.
As a result, he has become something of a racing ambassador to the Astros.
"Some of my teammates actually have owned parts of horses that we've owned," he said. "It's been a blast. They love it now. They're always asking about when's the next race? They are all the way in, just like I am. They love it. It's been fun to be able to share that journey with them."