Keeneland opens Friday! Check out stakes prospects
VETERAN MILLIONAIRES CHANNEL MAKER, RED KNIGHT LEAD SYCAMORE NOMINATIONS
DEFENDING CHAMPION CARAVEL TOPS NOMINATIONS FOR FRANKLIN
SUNDAY WORK TAB
PROSPECTIVE FIELDS FOR FALL STARS WEEKEND STAKES
*************************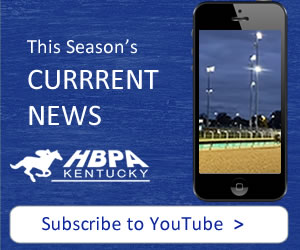 Keeneland barn notes by the track's publicity department
Two 9-year-old millionaires who have had success at Keeneland, champion Channel Maker and Red Knight, headline a roster of 41 nominees to the 29th running of the $300,000 Sycamore (G3) to be run here Friday, Oct. 13. 
Entries for the 1½-mile grass test for 3-year-olds and up will be taken Friday.
Channel Maker, winner of Keeneland's Elkhorn (G2) in 2022 and earner of more than $3.9 million, is a four-time Grade 1 winner. Owned by the partnership of Wachtel Stable, Gary Barber, R. A. Hill Stable and Reeves Thoroughbred Racing and trained by Bill Mott, Channel Maker has won one of six races in 2023 with the victory coming in the Bowling Green (G2) at Saratoga in July. Channel Maker also won that race in 2018.
Trinity Farm's homebred Red Knight, with more than $1.8 million in the bank, won the Sycamore in 2020 and this spring notched his first Grade 1 victory with a triumph in the Man o' War at Belmont Park. Mike Maker, who has won the Sycamore twice, trains Red Knight.
DEFENDING CHAMPION CARAVEL TOPS NOMINATIONS FOR FRANKLIN
Qatar Racing, Marc Detampel and Madaket Stables' Caravel, who began a five-race win streak with a victory in the 2022 running of the Franklin (now Grade 2), tops a list of 36 fillies and mares nominated to the 27th running of the $350,000 race to be run Sunday, Oct. 15.
Entries for the 5½-furlong grass test will be taken next Sunday, Oct. 8.
Trained by Brad Cox, Caravel used the Franklin as a springboard to victory against males in the Breeders' Cup Turf Sprint (G1) run here three weeks after her Franklin victory. She has won three of four races in 2023, including defeating males in the Shakertown (G2) here in the spring and the Jaipur (G1) at Belmont Park in June.
Caravel and her dam, Zeezee Zoomzoom, in foal to Justify, are cataloged to the Nov. 8 Book 1 of the Keeneland November Breeding Stock Sale.
SUNDAY WORK TAB
Qatar Racing, Marc Detampel and Bottle Rocket Stable's Nakatomi worked 5 furlongs over a fast main track in 1:03 for trainer Wesley Ward. A winner of three of four races at Keeneland, Nakatomi is being pointed to Friday's $350,000 Stoll Keenon Ogden Phoenix (G2).
Lael Stables' undefeated She Feels Pretty, winner of the Johnnie Walker Natalma (G1) at Woodbine on Sept. 16 to earn a fees-paid berth in the Nov. 3 Breeders' Cup Juvenile Fillies Turf (G1) at Santa Anita, worked a half-mile in :49.60 for trainer Cherie DeVaux.
PROSPECTIVE FIELDS FOR FALL STARS WEEKEND STAKES
Friday, Oct. 6 is opening day of Keeneland's 17-day Fall Meet. The first three days are the prestigious Fall Stars Weekend, which offer 11 stakes worth $5.55 million.
Eight races are Breeders' Cup Challenge tests (*) that award the winners fees-paid berths into corresponding races at the 40th World Championships, which will be held Nov. 3-4 at Santa Anita.
According to Keeneland Stakes Coordinator Allison De Luca, here are the prospective fields for the stakes:

Friday, Oct. 6. Entries taken Monday, Oct. 2
*$600,000 Darley Alcibiades (G1), 2-year-old fillies, 1 1/16 miles: Alpine Princess (trainer Brad Cox), Alys Beach (Tom Amoss), Brightwork (John Ortiz), Candied (Todd Pletcher), Crazy Cami (Mike Maker), Emery (Cox), Our Keepsake (D. Wayne Lukas), Shimmering Allure (Kenny McPeek), V V's Dream (McPeek), Wine On Tap (Todd Pletcher).

*$350,000 Stoll Keenon Ogden Phoenix (G2), 3-year-olds and up, 6 furlongs: Baytown Bear (Paul McEntee), Doctor Oscar (Tim Padilla), Hoist the Gold (Dallas Stewart), Manny Wah (Wayne Catalano), Nakatomi (Wesley Ward), Sibelius (Jeremiah O'Dwyer).Possible: Bango (Greg Foley).
*$350,000 Jessamine (G2) Presented by Keeneland November, 2-year-old fillies, 1 1/16 miles (turf): Abeyance (Eoin Harty), Bella Haze (Carlos Santamaria), Crown Imperial (Ortiz), Moonlight Gambler (Ben Colebrook), Pharoah's Wine (Dale Romans), Smooth Waves (Maker), Time to Dazzle (Mark Casse), Toupie (Graham Motion), Tripolina (Kevin Attard).

Saturday, Oct. 7. Entries taken Monday, Oct. 2
*$1 Million Coolmore Turf Mile (G1), 3-year-olds and up, 1 mile (turf): Annapolis (Pletcher), Atone (Maker), English Bee (Motion), Harlan Estate (Whit Beckman), Master of The Seas (IRE) (Charlie Appleby), Stitched (Foley), Up to the Mark (Pletcher).Possible: Carl Spackler (IRE) (Chad Brown).

*$600,000 Claiborne Breeders' Futurity (G1), 2-year-olds, 1 1/16 miles: Awesome Road (Cox), Baytown Chatterbox (McEntee), Django (McPeek), Generous Tipper (McPeek), Just Steel (Lukas), Locked (Pletcher), Northern Flame (McPeek), The Wine Steward (Maker), West Saratoga (Larry Demeritte).
$750,000 First Lady (G1) Presented by UK HealthCare, 3-year-olds and up, fillies and mares, 1 mile (turf): Evvie Jets (Mertkan Kantarmaci), Gam's Mission (Cherie DeVaux), In Italian (GB) (Brown), Jumbly (GB) (Joseph O'Brien), New Year's Eve (Brendan Walsh), Sparkle Blue (Motion), Whitebeam (GB) (Brown).

*$350,000 Thoroughbred Club of America (G2), 3-year-olds and up, fillies and mares, 6 furlongs: Last Leaf (Eddie Kenneally), Sharp Hero (Bradley Ross), Static Fire (Brian Lynch), Wicked Halo (Steve Asmussen), Yuugiri (Rodolphe Brisset). Possible: Fire On Time (Romans).
$350,000 Woodford (G2) Presented by FanDuel, 3-year-olds and up, 5½ furlongs (turf): Arzak (Mike Trombetta), Eye Witness (Ward), Kaufymaker (Ward), Live In The Dream (IRE) (Adam West), Olympic Runner (Mark Casse), Our Shot (John Terranova II).

Sunday, Oct. 8. Entries taken Tuesday, Oct. 3
*$600,000 Juddmonte Spinster (G1), 3-year-olds and up, fillies and mares, 1 1/8 miles: Bellamore (Santamaria), Idiomatic (Cox), Malloy (Catalano), Misty Veil (Maker), Nest (Pletcher), Secret Oath (Lukas). Possibles: Hidden Connection (Bret Calhoun), Le Da Vida (CHI) (Ignacio Correas IV).
*$350,000 Castle & Key Bourbon (G2), 2-year-olds, 1 1/16 miles (turf): Can Group (Mark Casse), Coin Miner (Keith Desormeaux), Depiction (DeVaux), Double Your Money (Lynch), First World War (Walsh), Good Bali (Rusty Arnold), Nomos (Pletcher), Palm Tree (Walsh).
$250,000 Indian Summer (L) Presented by Keeneland Select, 2-year-olds, 5½ furlongs (turf): Bledsoe (Ward), Tough Little Nut (Chris Block).