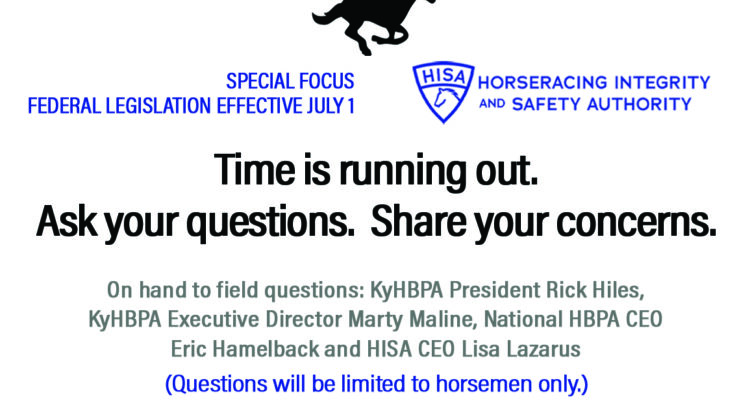 KY HBPA horsemen's meeting on HISA June 20 at 10:30 am ET
HORSEMEN: Please plan to attend this Kentucky HBPA general horsemen's meeting Monday, June 20 at 10:30 a.m. Eastern either in person on the Churchill Downs frontside or remotely via Zoom.
Providing updates, perspective and to answer your questions (where possible) will be Kentucky HBPA President Rick Hiles, National HBPA CEO Eric Hamelback, Kentucky HBPA Executive Director Marty Maline, National HBPA General Counsel Peter Ecabert and Lisa Lazarus, CEO of the Horseracing Integrity & Safety Authority (HISA).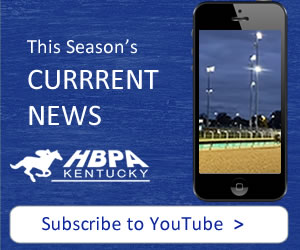 The meeting will be on Churchill Downs' frontside in the Aristides Room on the second floor of the clubhouse. There will be easy parking right outside the Paddock entrance. Go through the paddock entrance and take the escalator (by the gift shop) up to the second floor, with the Aristides Room to your right. For Churchill-based horsemen, another option is to drive through the infield tunnels and park in concourse near the paddock. (Golf carts are appreciated because of space.)

If you can't attend in person, use the QR code above or in the flier below to register to get the link to our Zoom call of the meeting. Have problems scanning the QR code? Click here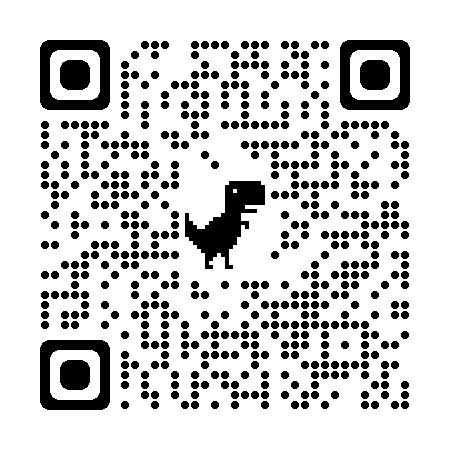 Note: You should see this message below, followed by the registration fields:Register For Horsemens General MeetingPlease send me the Zoom link so I can join remotely.

However, some people using Safari as the browser might instead see this:Fill out my online form. If so, click on "online form" and it will take you to the online form

Because this is a horsemen's meeting and for time considerations, only horsemen (including veterinarians and jockeys at the discretion of meeting organizers) will be allowed to ask questions. Horsemen onsite will be able to orally ask questions. Those participating via Zoom can ask questions in the "chat" function, by submitting a question through the registration page or emailing [email protected] In-person attendees are welcome to submit questions in advance as well.
For more information: Contact the Kentucky HBPA main office at 502-363-1077 or see Jennie Rees or Bill Connelly on the Churchill Downs backstretch.