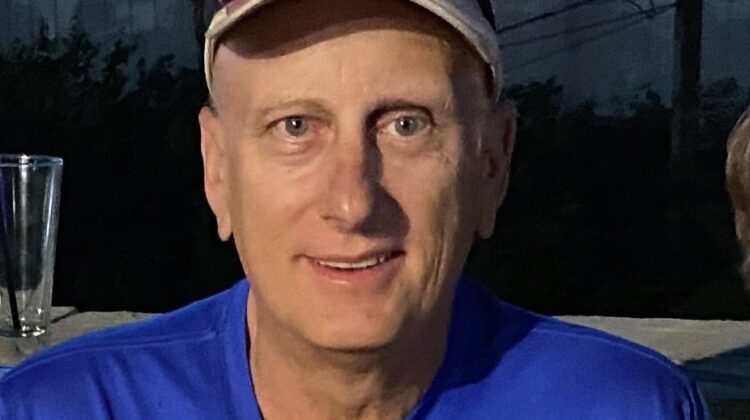 In memoriam: trainer Dan Sanner, starter Roger Nagle
(Photo: Danny Sanner, provided courtesy Shannon Funeral Home)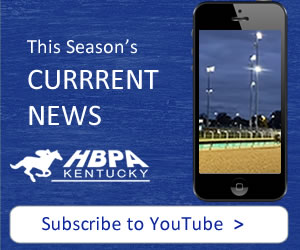 We're so saddened to hear of the recent passings of Kentucky-based trainer Dan Sanner on Sunday and former Churchill Downs starter Roger Nagle last Thursday.
Danny, 61, was stabled at Trackside training center and always had a smile to share and time to chat. He'll be missed.
Danny didn't have a lot of horses, but he did well with what he had and could win at a price. His last win was Oct. 19 at Keeneland with 21-1 One Cool Dude. In a training career that started in 1993, his horses ran out more than $2.2 million, including $256,973 in 2020.
The funeral service will be 10:30 a.m. this Friday, January 20, at the Shannon Funeral Home, 1124 Main Street, Shelbyville, KY 40065, with Bro. Dave Hamlin officiating. Visitation: 3 p.m. – 8 p.m. ET Thursday January 19. Expressions of Sympathy may be made to the St. Jude Children's Research Hospital, 501 St. Jude Place, Memphis TN 38105-9959.
Roger, 78, was an outstanding starter (at Churchill Downs 1997-2005), tough but fair and wore the mantel of being old school as a badge of honor – and rightly so. All he cared about was starting races cleanly and the safety of the horses and riders. He wasn't much on meetings with management.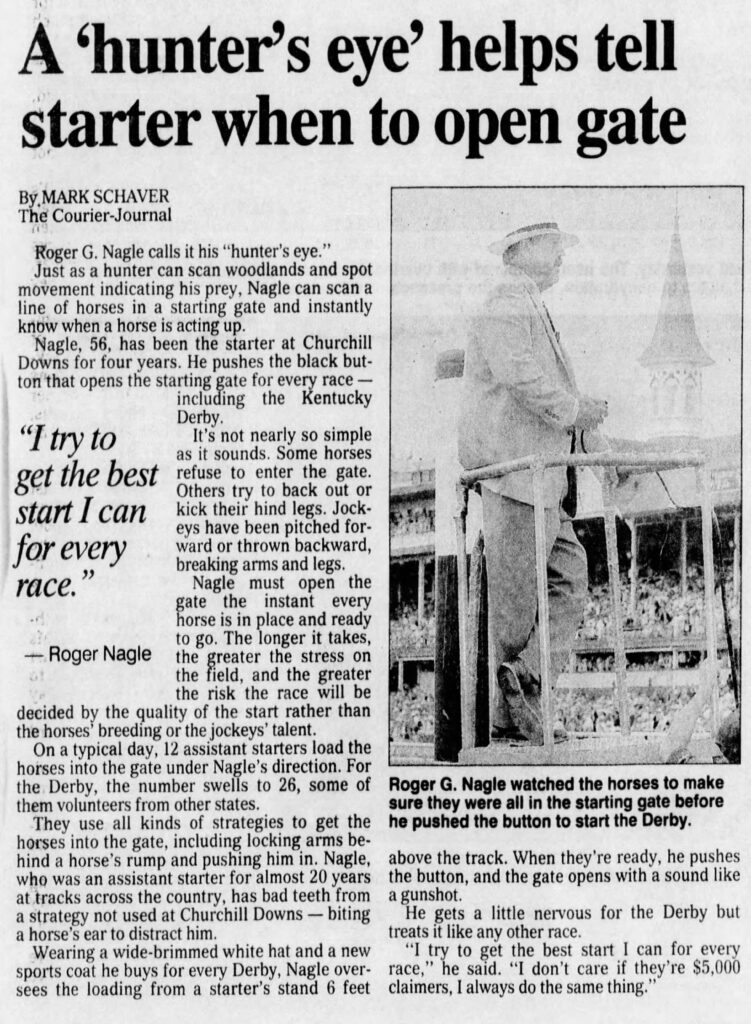 Before he was the starter, replacing the retiring Tom Wagoner in 1997, Roger worked as an assistant starter for 22 years. That handling 1989 Kentucky Derby winner Sunday Silence. The Evansville product was profiled in a Courier-Journal special section for the 1991 Breeders' Cup, during which he handled Mile winner Opening Verse. At that point, at age 27, he'd been an assistant starter for 20 years after, he said, "I went broke as a trainer.
As the starter, Roger was famous for wearing a pork-pie hat.
I loved talking to Roger about his craft. He'd always say, 'If you've got a problem horse, it's your problem – not everyone else's.' And he always made those horses load first, no matter how much their trainers tried to suggest that it would be best if they loaded last. One time he a filly from a well-known barn on the starter list after she threw a fit in the starting gate before the Kentucky Oaks. The trainer was furious, but Roger didn't back down.
After he was replaced at Churchill Downs, Roger made really cool jewelry out of horses' teeth (the "caps") and silver. He was very creative. And he sure loved his dogs. He was very generous as well.
Roger was a racetrack character. They don't 'em much like him anymore, and that's a shame.
— Jennie Rees