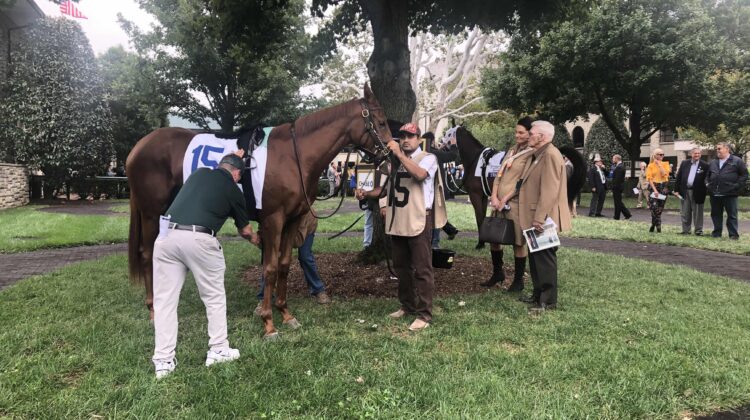 Frank Jones (1936-2023): A tribute
(Photo above of Frank and Nancy Jones at Keeneland in 2019.)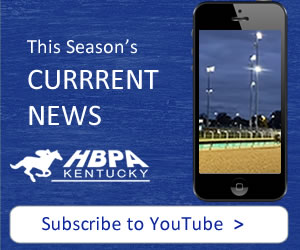 UPDATE: The visitation for Frank L. Jones Jr. will be Monday, Aug. 14, 5-8 p.m. ET at Highlands Funeral Home, 3331 Taylorsville Road, Louisville, Ky. 40205. The funeral will be Tuesday, Aug. 15 at 3 p.m. at Highlands Funeral Home.
LOUISVILLE, Ky. (Thursday, Aug. 10, 2023) — Frank L. Jones Jr. — for decades one of Kentucky horse racing's most influential participants in a variety of capacities — died Thursday morning after a long illness. Jones, 87, served for decades as the owners' vice president of the Kentucky Horsemen's Benevolent & Protective Association and was on his second stretch as vice chair of the Kentucky Horse Racing Commission.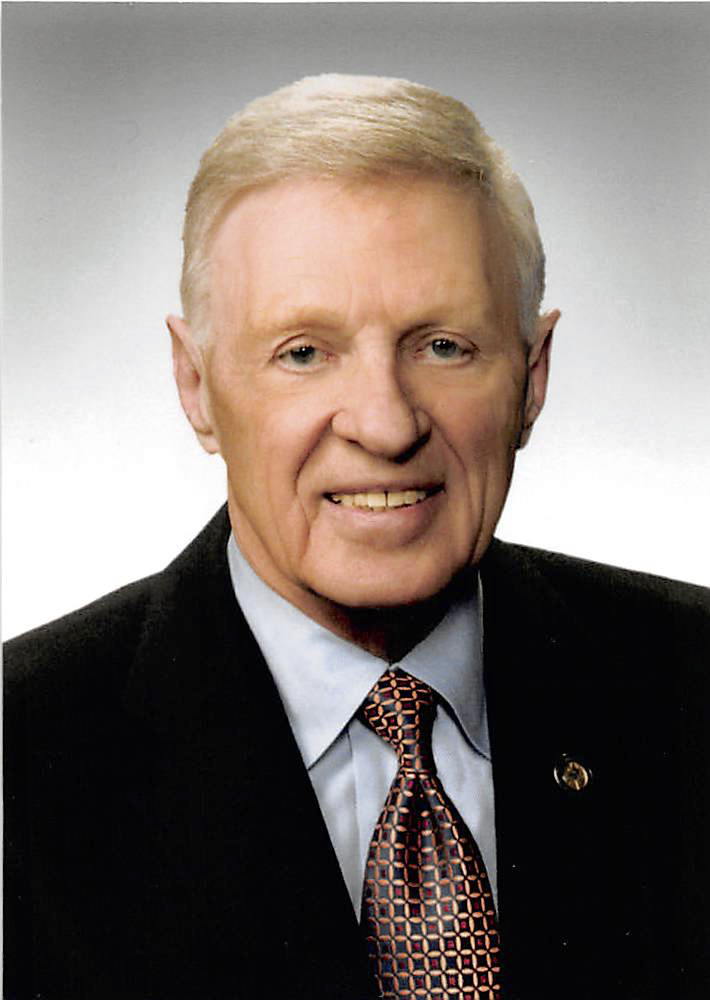 The Louisville businessman and entrepreneur was a long-time horse owner, breeder and horseplayer who volunteered immeasurable time helping the thoroughbred industry through his work on behalf of horsemen and as a regulator.
"It's a tough day," said Dale Romans, who with his dad, the late Jerry Romans, were the only trainers Jones had in 57 years of owning horses. "He was a great man."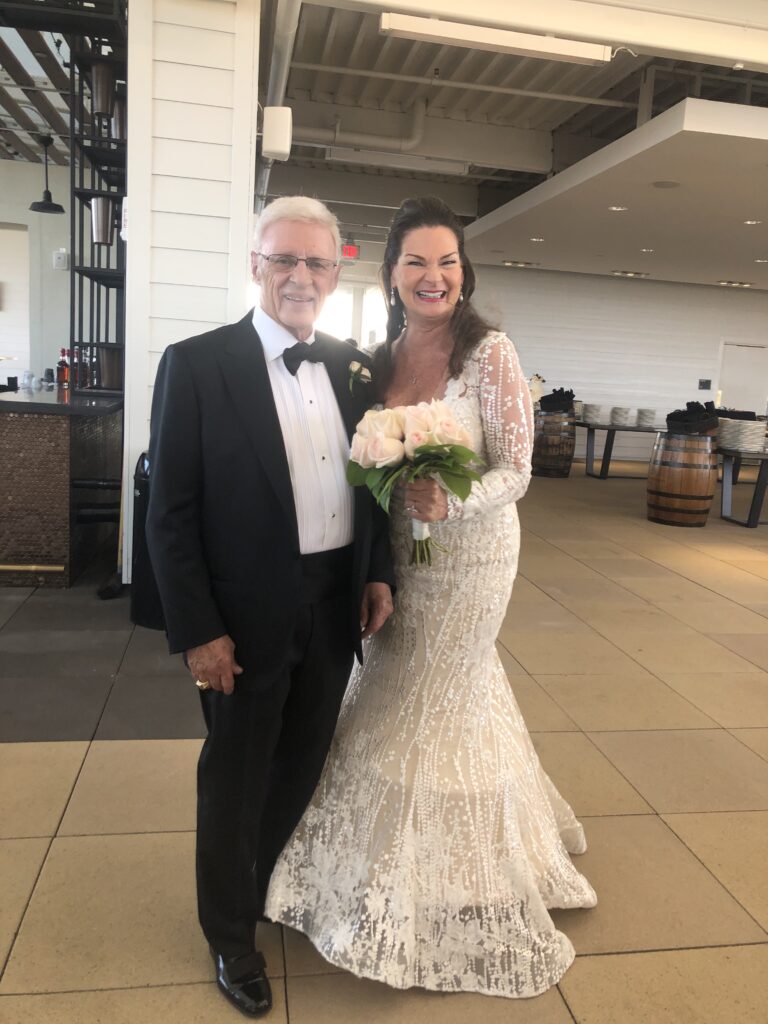 The younger Romans several years ago called Jones "the single most important person in my life" after Jerry's death at age 58 in 2000.
"People don't realize everything he's done," Romans said in 2019 when Jones was named recipient of the Kentucky Thoroughbred Owners' Warner L. Jones Jr. Horseman of the Year Award. "All the boards he's been on. All the time he's volunteered. All the horses he's owned. All the loyalty he's shown. All the money he's bet. He's supported every aspect of this game. There are great things that have happened in Kentucky racing that trace back to Frank that people will never know."
Kentucky HBPA President Rick Hiles reflected on how he and Jones worked together as officers of the horsemen's organization for more than 35 years.
"I don't know how you replace someone like Frank," Hiles said. "We're going to miss him terribly. He was just an integral part of our organization, including helping to negotiate the contracts that have benefited horsemen so much. His heart was in racing and the backside. That was his passion."
Said Kentucky Gov. Andy Beshear in a statement: "Put simply, Frank was making a difference. He was an award-winning leader, committed to helping those within this essential Kentucky industry live better lives. I was proud to call him a friend. Frank will be missed. And my prayers are with his family, friends and the entire thoroughbred industry. I think we all know Frank's legacy will live on."
Jones is survived by his wife Nancy Delony Jones, whom he married in August of 2019. He was predeceased by his first wife of 58 years, Gloria Jones.
"The Kentucky horse racing and breeding industry wouldn't be in the strong position it is in today without the passion, commitment and leadership of Frank Jones Jr.," Churchill Downs Inc. CEO Bill Carstanjen said in a statement. "From his meaningful contribution to the Kentucky HBPA to his impact on the Kentucky Horse Racing Commission and as past president of the Kentucky Thoroughbred Owners, our sport and community lost a dear friend and tremendous advocate, and we at Churchill Downs lost a valued partner. He will be greatly missed, and our thoughts are with his family and countless number of friends and colleagues during this difficult time."
Even while very ill, Jones stayed active in KHRC business, participating in meetings via Zoom.
"The passing of Frank Jones is a huge loss for not only his family and friends, but the entire horse racing industry," KHRC Chairman Jonathan Rabinowitz said in a statement. "As a valuable member and vice-chairman of the KHRC Commission and secretary of the Kentucky Racing Health and Welfare Fund, he used his voice to elevate other horsemen, serving and providing guidance to backstretch workers who cannot afford medical assistance on their own. We have all lost a great friend who will be dearly missed."
"It's hard to imagine that we'll ever again see someone serving as such a leader in so many capacities in horse racing as Frank Jones did," said Ted Nicholson, Kentucky Downs' Vice President for Racing. "Frank could be tough, but horse racing benefited from that toughness. Even more so, Frank had a heart of gold, and horse racing certainly benefited from his wise counsel, wisdom and generosity."
A Louisville native, Jones spent practically his entire life in the area. He attended Western Kentucky University and was a U.S. Air Force veteran.
In 1979, Jones and three partners put in $500 each to start a classified ad newspaper. The partners sold the newspaper in 1992 to Landmark Communications, now Landmark Media Enterprises. Jones bought Recreonics Corp., a national aquatic catalog, that same year and moved the company from Indianapolis to Louisville. He transformed the company into the world leader in institutional and commercial swimming pool equipment and supplies. For such endeavors, Jones was nominated as an Ernst & Young Entrepreneur of the Year in 1989 and 1990.
He took great pleasure in providing advice based on his lifetime of experiences to his younger colleagues in business and at the track.
Jones got into horse ownership through a chance encounter with trainer Jerry Romans Sr. on the basketball court at the YMCA. "I thought I was 7-foot tall," he told the crowd at the Warner Jones Award presentation. "I found out I wasn't. Dale's father was a pretty good basketball player. A little slow."
From paying $1,500 for his first horse in 1968, Jones went on to be the leading owner at Churchill Downs' 1989, 1990, 1992 and 1995 spring meets. Along with Dale Romans, he transformed his stable from mainly claiming horses to the pursuit of increased quality.
It all started out with a bet.
Jones, fresh out of the Air Force, made his first bet on a horse when high school buddy Bobby George, who owned a bar-restaurant, asked him to place a bet.
"He called Frank and said, 'Will you stop by the bar? I've got a hot tip tonight at a little racetrack in west Louisville, Miles Park. Can you go over and make the bet for me?'" Dale Romans said, sharing the story at the KTO dinner. "So Frank goes by the bar and picks up some money from Bobby George, goes over to Miles Park and makes his first $2 bet on a horse. And it happened to win.
"Out of that $2 wager, it might have been the greatest race ever run for the state of Kentucky's horse-racing industry…. Everyone in this game who races in the state of Kentucky, whether they knew it or not, owes a debt of gratitude to Frank Jones for what he's done. Let's all thank God that that horse 50 years ago at Miles Park didn't stumble out of the gate or finish last. I don't know where I would have been or this industry would be, but we're all better off because that horse stayed on his feet and won that day at Miles Park."
Jones' first remark to the audience: "The horse paid $96, in case you were wondering."
Jones went on to breed and race $1.5 million-earner Tapitsfly, the inaugural Breeders' Cup Juvenile Fillies Turf winner in 2009 and winner of Belmont's Grade 1 Just a Game and Keeneland's Grade 1 First Lady whom he later sold as a broodmare for $1.85 million. He bred and raced 2016 Preakness Stakes runner-up Cherry Wine and Churchill Downs' Grade 3 Regret winner Sweeping Paddy in partnership with William Pacella and Frank Shoop. Jones owned the multiple graded stakes-placed Tiz Mischief and campaigned stakes-caliber Rare Form with the Churchill Downs Racing Club.
It was a long way from that first win as an owner, which he said came at Latonia (now Turfway) in northern Kentucky.
"I'm standing on a chair," Jones told the KTO audience. "There's a guy standing next to me and I said, 'That's my horse!' He goes, 'Didn't beat much.' I thought, 'Welcome to the racing world.' Obviously he didn't bet on the horse.
"… We had another little horse that we had a lot of fun with called Ican'thearyou. Somebody would ask 'what's his name?' and I'd say, 'Ican'thearyou.'"
Perhaps Jones' most important contributions to racing were his unpaid work on behalf of horsemen and those working in the industry. Typical of Jones, he and Nancy requested donations to the Permanently Disabled Jockeys Fund instead of wedding gifts.
In more than three decades as vice president of the Kentucky HBPA, Jones played a key role in negotiating some of the best contracts in the country for racehorse owners and trainers with tracks. He also used his business acumen as chair of the Kentucky HBPA's finance committee and as a legislative liaison. He was an important voice for horsemen and horseplayers on the racing commission while also understanding the business world. Jones was a long-time board member and secretary of the Kentucky Racing Health & Welfare Fund, which provides health resources and financial assistance to the Commonwealth's backstretch workers.
Jones served on the KHRC under three administrations. He was first appointed to the horse racing commission in March of 1997 by Gov. Paul Patton; reappointed in 2008 by Gov. Steve Beshear and was asked to serve again in January of 2020 by the younger Beshear.
"Today is a very sad day for all in the horse-racing family," said Eric Hamelback, CEO of the National HBPA. "Frank was so instrumental for so many people in so many ways. His tireless dedication to the HBPA and the horsemen and women of Kentucky is stamped in our memories of his wonderful life. His keen awareness, understanding and passion for the horse-racing industry may never be matched but will certainly be a loss for all of us."
Jones was president of the Kentucky Thoroughbred Owners in 1998-1999 and was a member of the American Horse Council, Thoroughbred Owners and Breeders Association and the Kentucky Thoroughbred Association. Last October he was selected as a member of the Horseracing Integrity & Safety Authority's Horsemen's Advisory Group.
The Warner Jones Award given to Frank Jones in 2019 recognizes individuals for outstanding contributions to Kentucky racing and sharing the passion exemplified by the legendary Warner Jones (no relation), who spent 50 years on the Churchill Downs board, including eight as chairman during the iconic track's resurgence.
"Frank L. Jones Jr. has a lot in common with Warner L. Jones Jr., well beyond the similarity in name," the KTO's then-president Chris Murphy said at the time. "Like Warner Jones, Frank has had an extraordinary reach of benefaction to the industry. He has contributed to horse racing for decades and in a multitude of ways, many of them behind the scenes, in addition to investing in the sport through breeding, racing and, yes, putting money through the betting windows."
Frank Jones told the assembled crowd that being bestowed with the Warner L. Jones Jr. Award was "one of the greatest things that's ever happened to me…. It's a blessing. A blessing to know so many good people and to have so many good friends."
He ended his remarks that evening to great applause with this advice: "If you want to win races and you're not happy with how you're doing, buy more horses."
— by Jennie Rees
##