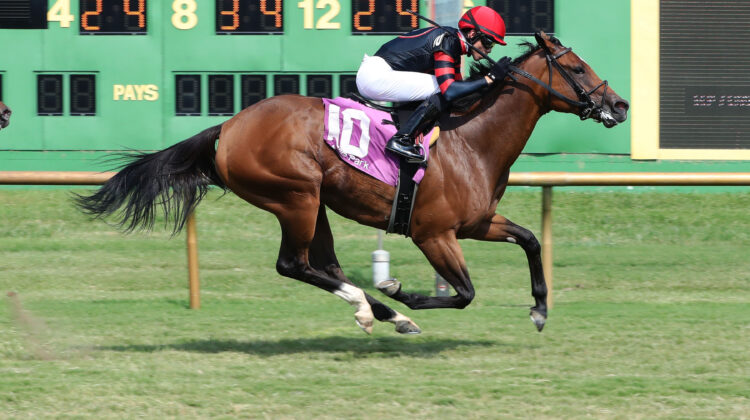 Yes It's Ginger (in foal) thwarted in defending Distaff Turf Sprint
(Coady photo of Yes It's Ginger winning 2021 Kentucky Downs Preview Ladies Sprint, now known as the Laguna Distaff Turf Sprint)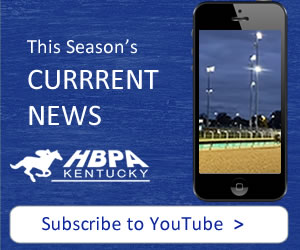 Sunday's $100,000 Laguna Distaff Turf Sprint was to be 2021 winner Yes It's Ginger's final start. She's in foal to the stallion Maclean's Music and will be sold at Keeneland's November sale. It's not frequent, but also not rare, for mares to race very successfully during their pregnancy. But a new Kentucky regulation restricts it to within 120 days of being bred; Yes It's Ginger is a bit over that and hence found herself retired.
The rule change caught trainer Greg Foley's camp off guard, given the general acceptance of fillies and mares racing five and even six months into pregnancy. They also felt Ginger was sitting on a huge performance at Ellis, where she was 3 for 3.
"Just disappointing, her not being able to run," said Mike "Hot Dog" Utley, one of Ginger's owners from Henderson. "We were looking forward to this day. This was going to be her last race no matter what before the sale. But she's been good to us. Whatever happened, happened. It would have been nice to get the last hurrah at home, where it started."
In her only start this year, Yes It's Ginger was a close and unlucky third in Lone Star Park's Chicken Fried Stakes, a race she won last year. She retires with a 6-5-1 mark in 23 starts, earning $352,726.
Yes It's Ginger had been off a year with an injury when Brilliant Racing, seeking a partner in the first horse it ever bought, sold half-interest in the filly to the Tagg Team Racing of Foley, his sons Travis and Alex and others. Tagg Team in turn sold 25 percent to Utley and his eight partners, all from Henderson or Evansville. Utley for years was Ellis Park's "beer man" until he recently sold the Edward Utley Jr. beer distributorship, ending the company's 81 years of family ownership in Henderson.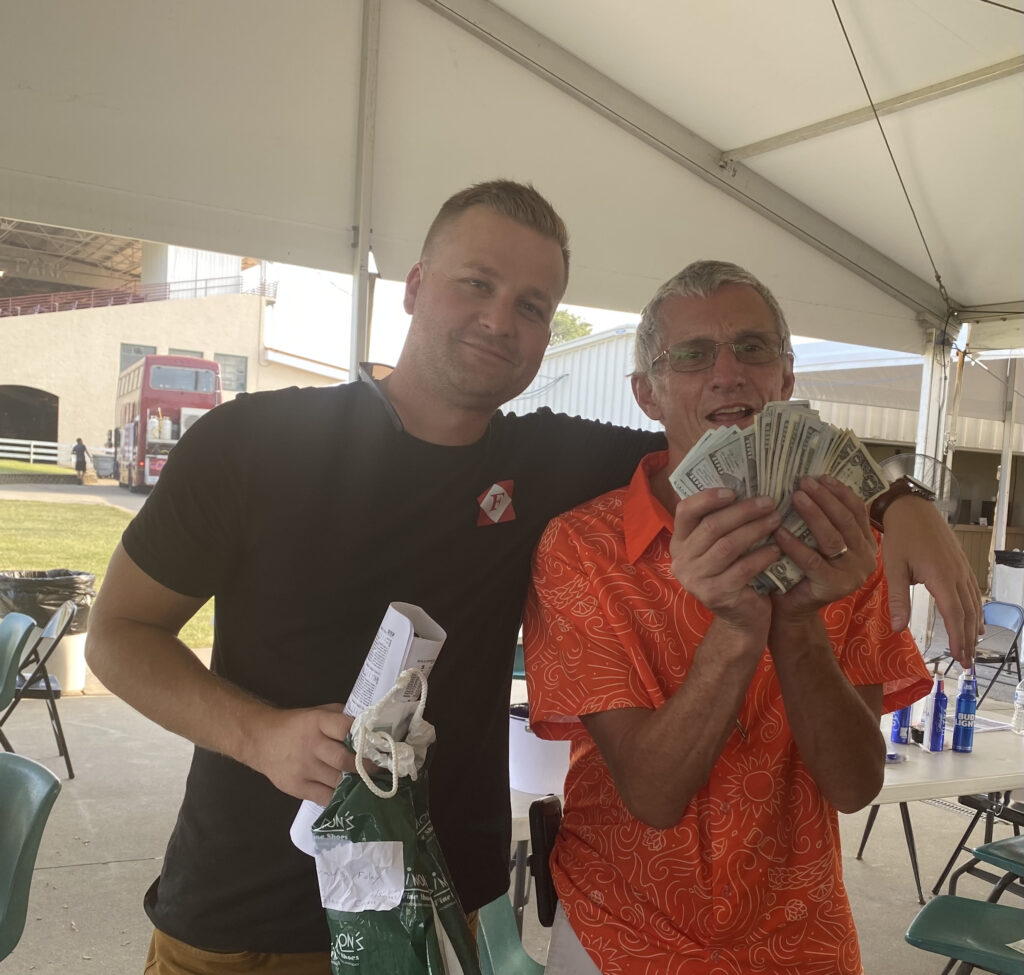 Turned over to Greg Foley to train with the sale, Yes It's Ginger won an Ellis Park maiden race off that long layoff and followed that with an allowance victory at the Pea Patch. The trophy presentation for last year's Distaff Turf Sprint had so many people that it was moved from the winner's circle on to the track.
"I appreciate the opportunity for them letting our group get in with Tagg Team and Brilliant Racing," Utley said. "It was a really good experience for us all. Best experience I ever had.
"There were so many people out there that day. I guess I acted a little crazy. That's just the way it is. When you win, it's just like a kid hitting a home run. She's been really good to us, so we wish her the best. Hopefully she does well throwing babies."